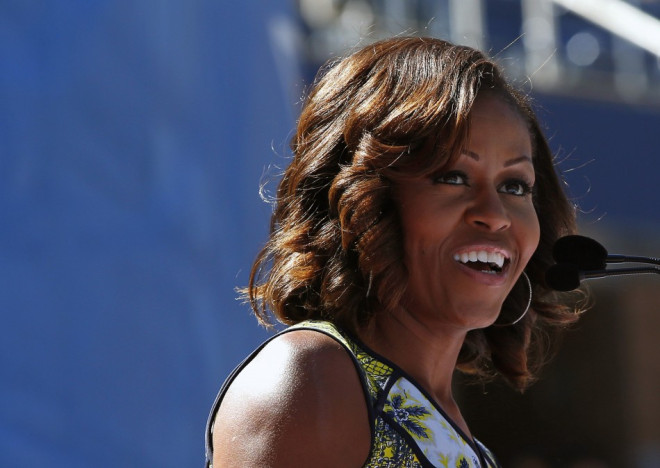 Michelle Obama has begun her week-long trip to China along with her mother Marian Robinson and daughters Malia and Sasha Obama.
During her visit, the US first lady is scheduled for attending various events in Beijing, Xi'an, and Chengdu, the three stops of her trip.
The main purpose of Obama's visit is to meet the young people in China and hear about their challenges, hopes and dreams as well as foster greater exchanges between US and China.
Before departing her home country, she urged young people in America to join her on her trip through social media and her travel blog.
"No matter what country we live in, we're all facing so many of the same challenges – from ensuring that students get a good education; to fighting poverty, hunger and disease; to addressing threats to our planet like climate change," the 50-year-old first lady said.
"These issues affect every last one of us, so it's critically important that young people like you learn about what's going on not just here in America, but around the world."
On Friday, kicking start her first day of engagement in China, Michelle Obama will join First Lady Peng Liyuan, wife of China's President Xi Jinping, at Beijing Normal School, a school that prepares students to attend Universities abroad.
Mrs. Obama will stress the importance of study abroad and other cultural exchanges between the two countries at the Stanford Center at Peking University in Beijing.
China is the fifth most popular place for American students to study abroad, and more students come from China to study in the US than from any other country, she said.
Besides fulfilling these official agendas of her trip in the Chinese capital, Michelle Obama will also visit Forbidden City, Summer Palace and the Great Wall of China.
In Xi'an, the first lady will visit two prominent historical places, Terra Cotta Warriors Museum and the Xi'an City Wall.
The last leg of her trip, Chengdu, will see Michelle Obama highlighting the importance of education, both in her own life and in the lives of young people during a visit to a high school.
Besides, First Lady Michelle Obama will visit the Chengdu Panda Base, which is currently home to approximately 50 pandas, ranging in age from infancy to full-grown adults.