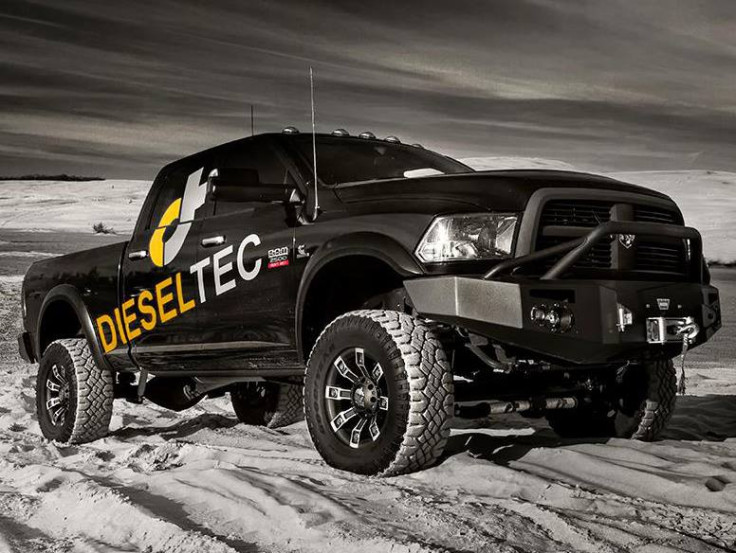 A Michigan automotive repair shop owner has sparked a social media firestorm after announcing on Facebook that he would readily refuse service to openly gay patrons.
"I am a Christian. My company will be run in a way that reflects that," Dieseltec owner Brian Klawiter posted on 14 April. "I would not hesitate to refuse service to an openly gay person or persons. Homosexuality is wrong period."
He also threatened to "put your vehicle together with all bolts and no nuts and you can see how that works" if anyone disagreed with his beliefs on homosexuality.
Klawiter told USA Today he feels he should be able to run his business how he would like to, including incorporating his religious beliefs in his business practices. "I did choose homosexuality as an example when I spoke of immoral behaviour, and that certainly has become the hot-button issue," he said.
"I did speak about guns, that they are welcome in my shop, so much so that I will offer a discount for those that want to carry one into my shop. I spoke about racism; I spoke about thievery and dishonesty and these are all things that aren't acceptable in my place of business," he added.
The original post sparked hundreds of comments on Facebook and over a thousand likes. Many critiqued Klawiter for what they perceived to be hypocritical Christian statements. "A little twisted for a CHRISTIAN a true Christian accepts guns and gays," Patricia Carnahan wrote. "Some of the Best Citizens and Christians are Gay".
In response to the comments, as well as death threats he and his family received, Klawiter posted another message on Facebook.
"Listen up folks, If you have an opposing view to mine that IS OK, what is NOT OK is threats to kill me, my family, and friends; threats to burn down my shop and my home. I will stand firm on my views and will not back down," he wrote. " [There also seems to be a TON of confusion about one of my comments, the bolt and nut thing was a reference to physiology, bolt penis and nut vagina. I DID NOT threaten to purposely put a vehicle together wrong to harm someone.] I also am not asking for anyone to do the gofundme postings. We are a successful business and are blessed to be able to feed our families. If there is any money raised it will be redistributed to people with greater needs than ours".
Klawiter maintained he did not mean to start a controversy, but hoped it would eventually blow over, USA Today reported. "I hope I get some hate mail, some pats on the back, and then we get back to fixing some trucks," he said.
Multiple attempts were made to reach Klawiter for comment.