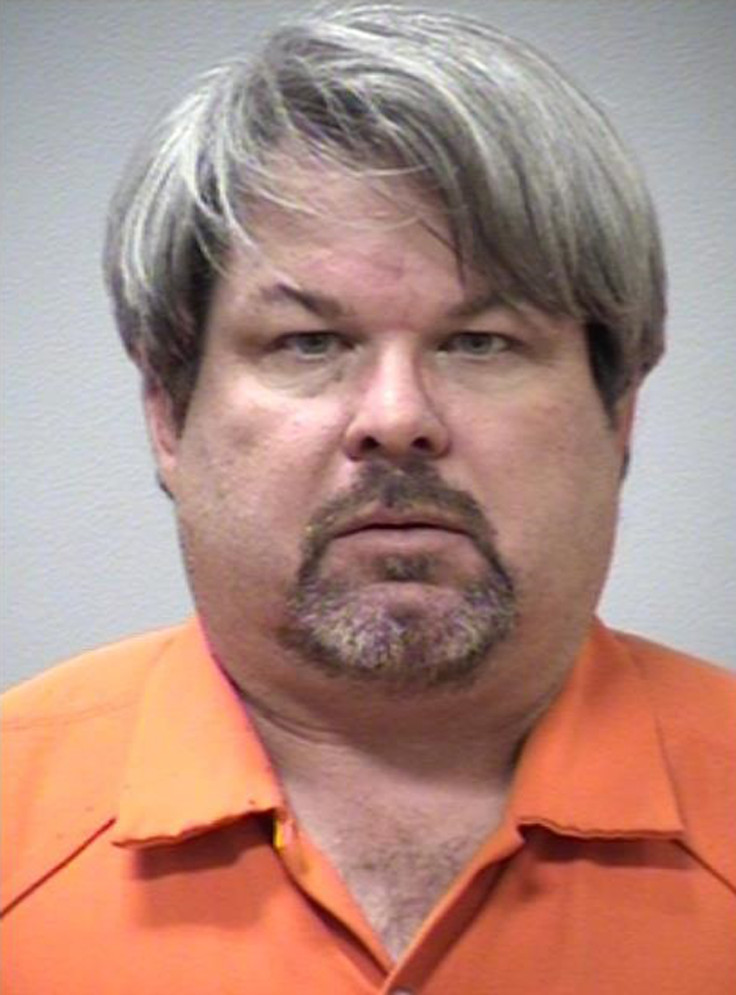 The man charged with the shooting deaths of six people in Kalamazoo, Michigan blamed his actions on the Uber app he used intermittently during the rampage, police revealed on 14 March. Jason Dalton reported told authorities he was being controlled "mind and body" by the ride-hailing app on his mobile phone.
Dalton told investigators, "it feels like it is coming from the phone itself" and he did not know how to describe it, according to a police report. The suspect also described something "like an artificial presence," CBS News reported. He told police that his iPhone told him where to go and when to shoot people, adding that he would have gotten into a shootout with authorities but the Uber app told him not to.
The 45-year-old is accused of shooting several people in three separate locations across the Kalamazoo area in the evening of 20 February. In between the shootings, Dalton reportedly picked up passengers as an Uber driver. He was arrested shortly after midnight on 21 February by a Kalamazoo County sheriff's deputy.
According to the Detroit Free Press, Dalton told police that when he first opened the Uber app, a symbol he believed was the Eastern Star, appeared. He claimed the symbol resembled the head of a devil and "that's when all the problems started." Police reports released by the Kalamazoo City Attorney's Office revealed: "Dalton described the devil figure as a horned cow head or something like that and then it would give you an assignment and it would literally take over your whole body."
However, Dalton's wife, Carole Dalton, told police that her husband had told her a different story. Carole Dalton claimed her husband said that he was having issues with a jealous taxi driver who had shot at him and that she should avoid their home unless she was armed.
The couple later met at his parents' home, where he parked his damaged Chevrolet Equinox, claiming he had be shot and sideswiped by a maroon Impala. Police said the vehicle was actually damaged when he fled the scene of the first shooting.
Carole Dalton told police she "did not really believe" her husband's claims because he could not look at her in the eye "even when she purposely stepped directly in front of him". He then grabbed a Taurus 9mm pistol and handed it to her. Dalton told his wife that she could not head back to work and that their children could not go back to school.
When she asked him what he was talking about, Dalton said she would eventually find out "on the news". He left with the Chevrolet HHR and told her that he would stop to retrieve a couple of hundred dollars out of an ATM.
Following his arrest, the man expressed concerns about being placed in the general population at the jail, the Detroit Free Press reported. "I asked Dalton what made him get his gun tonight and he said the Uber app made him," an investigator said in the police reports. Dalton told authorities the Uber app also made him put on a bulletproof vest he had initially bought for his son.
"...And Dalton told us that literally when he logged onto the [Uber] site it started making him be like a puppet," the report revealed. Dalton said that when the app turns from "red to black that is when he started having problems," adding that when it reverted from black to red he "got his presence back".
He also claimed that he could not remember much of the shootings because he was not in control of his body, the Free Press reported. "Dalton said it would take you over to the point that you are like a puppet," the report said. "Dalton said that he was afraid that maybe he could've killed his family."
Dalton is charged with six counts of open murder, two counts of assault with intent to murder and eight counts of use of a firearm the commission of a felony. If convicted of all charges, he faces a mandatory life sentence without parole. Kalamazoo County Prosecutor Jeff Getting said a judge has ordered a mental examination for Dalton to determine his current mental state, not when the rampage took place.