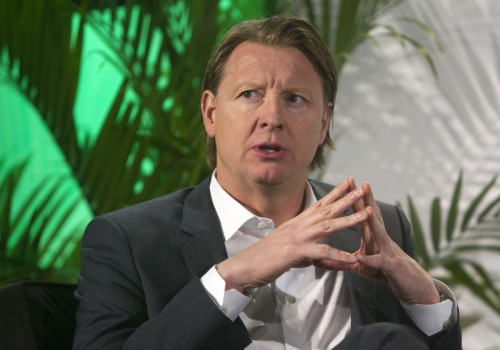 A last-minute entry into the race to replace Steve Ballmer as Microsoft CEO, Hans Vestberg is currently the boss of Swedish telecommunications company Ericsson.
News that Vestberg was in the running only broke in mid-January, some five months after Ballmer announced his intended retirement; the 48-year-old Swede joins a shortlist including former Nokia boss Stephen Elop, and internal candidates Satya Nadella and Tony Bates.
Vestberg graduated with a first-class degree in Business Administration and Economics from Uppsala University, Sweden, in 1991 and started working in the travel expenses department for Ericsson Cables in his hometown of Hudiksvall.
During his two decades at the company, Vestberg has held a number of different management positions at Ericsson's operations in China, Sweden, Brazil, Mexico and the US. With no formal technology training, he is the first non-engineer to run Ericsson in its 137-year history.
Having served as Ericsson's chief financial officer from 2007 to 2009, Vestberg became CEO on 1 January, 2010, a year after the company began a restructuring programme.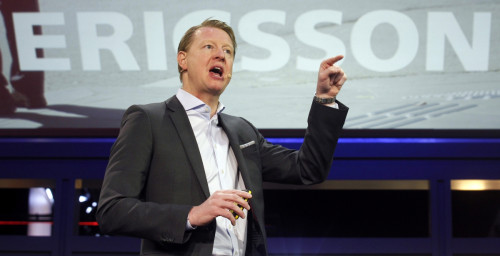 Although Ericsson has disappeared from the high street, no longer associated with Sony, the company remains one of the most powerful in the telecom industry, leading some to brand Vestberg as the 'World's Most Connected Man'.
According to a recent interview Vestberg is in charge of a company which provides 40% of the world's mobile traffic, manages 2.5 billion subscriptions and operates in 180 countries with a workforce of 113,000. Last year alone Vestberg claims he visited 50 countries.
Handball
Away from technology, Vestberg is chairman of the Swedish Handball Association, and before choosing a career in business he had hoped to turn professional, having played to a high standard in Sweden's national league.
Where Nadella is yet to work in Microsoft's hardware business, Vestberg has spent a lifetime involved with the development of mobile communications; Microsoft may not need to manufacturer its own cellular modems or mobile processors, but the Ericsson boss' experience in this area cannot be overlooked.
Unlike his fellow candidates, Vestberg can claim to have worked in almost every area of the company he runs. Speaking in a management team video shortly after becoming CEO in 2010, he said: "Basically, I worked in supply, logistics, finance, sales, marketing, business units, market units, in all areas of the company except for R&D. I lived in some six or seven countries."
As with Nadella, age will also be on Vestberg's side, given Microsoft is expected to hold onto its third CEO for some time as it undergoes the transformation from software manufacturer to devices and services provider.
Who are Hans Vestbergs' rivals for CEO job at Microsoft?