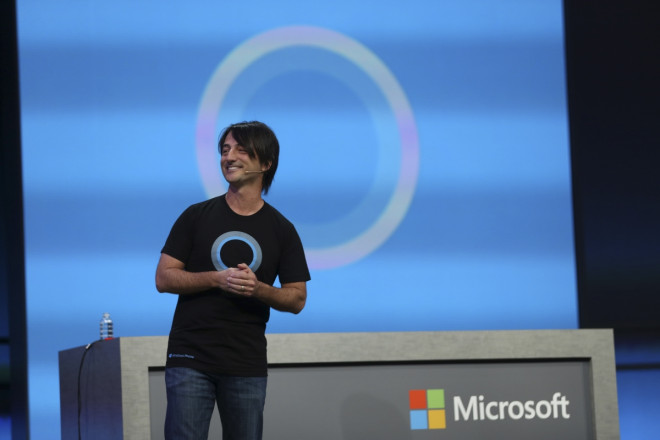 Windows Phone 8.1, the first and last major Windows Phone 8 update, has been unveiled at Microsoft's annual developer conference Build in San Francisco - with a Siri-rival as its headline-grabbing feature.
The world's first "truly personal voice assistant" called Cortana brings the Windows Phone platform up to speed with Apple and Google, while new enterprise features aim to to gobble up customers from the beleagured BlackBerry.
Cortana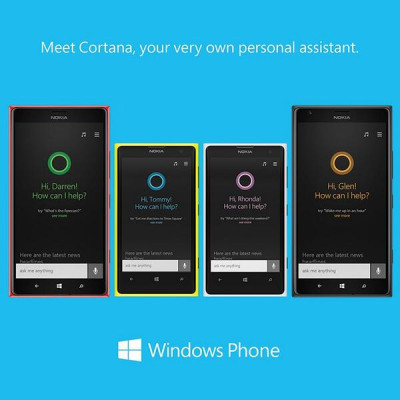 The most eagerly anticipated update to Microsoft's mobile operating system is the inclusion of a voice assistant feature to rival that of Apple's Siri and Google Now.
Cortana replaces the former Bing search button on the Windows Phone, but is able to do more than search. Cortana "learns about you" by keeping track of searches and recognising patterns in the user's activity. It is also able to scan emails and notify the user of upcoming events and news.
Joe Belfiore, head of Windows Phone at Microsoft, described Cortana as "the most personal and the most powerful personal voice assistant".
Cortana is still beta and this was in evidence at the Build conference launch, with several demo bugs embarrasingly failing to work, with Cortana unable to understand some of Belfiore's questions and commands.
The name is a reference to the AI assistant of Master Chief, the hero of one of the top-selling games for Microsoft's Xbox console, Halo.
"The right choice for business"
With Blackberry ailing, Windows Phone has sought to dominate the enterprise realm with Enterprise VPN (virtual private network) and a new email encryption service supported on Windows Phone 8.1.
Bosses will also now be able to block apps and games on employees phones, including time-drainers like Facebook.
Super-fast keyboard
Windows Phone 8.1 is apparently now the world record holder for fastest typing on a smartphone, thanks to its new Swype feature.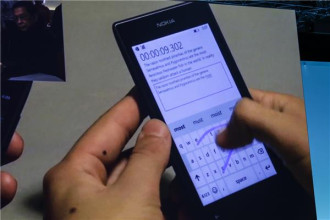 "We thought our keyboard was so good that we should go for the Guiness Book of World Records," said Belfiore.
Smashing the previous record of 25.94 seconds held by the Samsung Galaxy S4, a Windows Phone user took just over 17 seconds to type the sentence: "The razor-toothed piranhas of the genera Serrasalmus and Pygocentrus are the most ferocious freshwater fish in the world. In reality they seldom attack a human."
Customisation
A new set of Application Programming Interfaces (APIs) through its Action Centre will allow users to customise their devices in ways not possible on Android or iOS.
Described by Belfiore as "the world's most personal smartphone", the Action Centre includes more detailed battery information, SIM data and the option to personalise the lock-screen.
When is it available?
It was announced at Build that Windows Phone 8.1 would be rolling out as an update for consumers "in the next few months", most likely late April or early May.
New devices will come pre-installed with the new operating system starting at the end of the month.
Unfortunately for UK customers, Cortana will only initially be available as a beta version in the US, with rollout in UK and China coming later this year.