Microsoft recently unveiled its flagship smartphone the Lumia 950 XL, a high-end smartphone, which comes with a competitive price-tag. While China-based Xiaomi, launched the Redmi Note 2 in August, also a value-for-money device, priced for an affordable £100 ($153).
Although, the Lumia 950 XL has a potential edge over similar smartphones, with regards to reliability, the pricing of the devices may give the Xiaomi Redmi Note 2 a clear thumbs up. However, the comparison below, will make it easier for you to understand, whether it is good to go in for a £550 US-branded smartphone or a cheaper Chinese brand.
Microsoft Lumia 950 XL vs Xiaomi Redmi Note 2
Display
The Lumia 950 XL features a 5.7in Amoled display, having resolutions of 1440x2560 and 518 pixels per inch (ppi). The capacitive touchscreen is protected by Gorilla Glass 4.
In contrast, the Redmi Note 2 features a 5.5in full HD 1080x1920 display that comes along with 401ppi density. Unlike the Lumia 950 XL, the new Redmi Note does not have any screen protector.
Both the smartphones incorporate multi-touch support. And comparing the display technicalities, it is clear that the 950 XL offers superior screen clarity.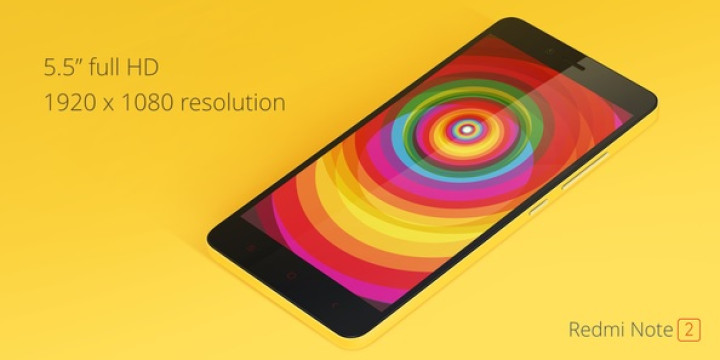 Hardware
The Lumia device incorporates a 1.5GHz quad-core Cortex-A53 and a 2GHz quad-core Cortex-A57 CPUs with a Qualcomm Snapdragon 810 SoC. An Adreno 430 GPU is also embedded under-the-hood. The handset has a 3GB RAM and comes with fixed internal storage.
On the other hand, the Redmi Note 2 has two internal storage variants that come in 16GB and 32GB each featuring a 2GB RAM. The 16GB edition is driven by a 2GHz CPU, while the 32GB edition features a 2.2 GHz processor. Only the Chinese variant of the Redmi Note 2 features a MicroSD card slot for expansion of internal storage (16GB by default in this version) expandable by up to 32GB.
Camera
The 950 XL features a 20MP rear camera that comes with enhancements like triple-LED flash, autofocus and optical image stabilisation. The camera allows users to record 2160p videos at 30fps. There is also a 5MP secondary camera, which allows video recording at 1080p.
In contrast, Xiaomi's Redmi Note 2 comes with a 13MP rear camera featuring an LED flash. Users can capture 1080p videos at 30fps. Other camera features include auto focus, geo-tagging and smile detection. The device also comes with a 5MP front camera.
Battery
Lumia 950 XL derives power from a 3,340 mAh Lithium-Ion battery, which is claimed to offer a talktime of up to 19 hours on 3G and standby time of up to 288 hours when connected to a 3G network. On the other hand, Redmi Note 2 is powered by a comparatively inferior 3,060 mAh Lithium-Polymer battery that is claimed to offer a talktime of up to 11 hours and 30 minutes on 3G.
Software
Microsoft's new Lumia smartphone will run on the Windows 10 Mobile platform. The Redmi Note 2, despite being a relatively recent launch, still runs on the older Android 5.0 (Lollipop) with MIUI 7 on top.
Release date, price and availability
The Microsoft Lumia 950 XL will be available for purchase in November. The handset is priced at £550 ($843) for a SIM-free variant.
On the other hand, the Redmi Note 2 is available in multiple markets since August 2015. Buyers in the UK, US and India can check some of the e-tailers that are currently shipping the smartphone to customers worldwide. The average price of the handset is $150 (£98).
Verdict: It is evident from the technical comparison, that the Lumia 950 XL outdoes the Xiaomi Redmi Note is almost all departments as far as key technical specs are concerned. But the Redmi Note 2 beats the Microsoft smartphone hands-down with its ultra-affordable price-tag.