Microsoft's Lumia 950 XL has grabbed eyeballs even before its launch, given the focus on the Redmond technology giant's "exclusive Lumia". The Lumia 950 XL is also considered in the same league as last year's Lumia 535 for its value for money proposition.
Another smartphone also in the same value-for-money category is the Chinese OnePlus 2, often called the flagship killer. It was also released in 2015 and is currently up for purchase via a customised invite system. How do the phones stack up against each other?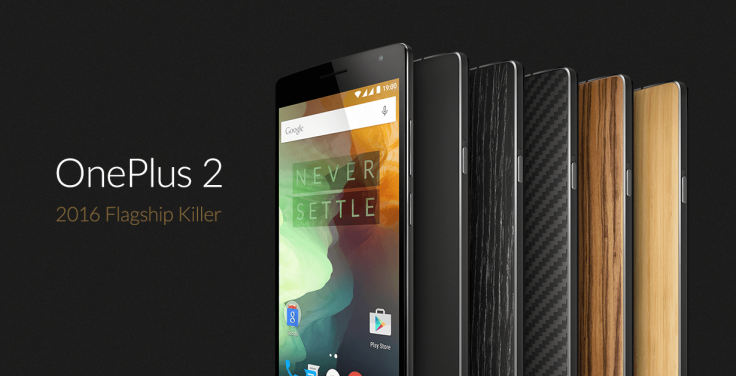 Microsoft Lumia 950 XL vs OnePlus 2
Display
Microsoft's new Lumia 950 XL features a comparatively large 5.7in AMOLED display having resolutions of 1440 x 2560 and a pixel density of 518 ppi. The capacitive touchscreen here is protected by a Gorilla Glass 4.
In contrast, OnePlus 2 comes with a 5.5in display that has resolutions of 1080 x 1920 with 401 ppi density. Like the Lumia 950 XL, OnePlus 2's capacitive touchscreen is enclosed within a Gorilla Glass 4 protector. Both the smartphones support Multitouch and 16 million colours.
Comparing the technical aspects of the display, it is evident that the Lumia 950 XL renders clearer and sharper images on its screen in comparison to the OnePlus 2. However the GPU and CPU also play an important role in deciding how effectively an image is rendered on a screen.
Hardware
The Lumia 950 XL incorporates a 1.5GHz quad-core Cortex-A53 and a 2GHz quad-core Cortex-A57 CPUs within a Qualcomm Snapdragon 810 SoC. An Adreno 430 GPU is also embedded under-the-hood. The handset also has a 3GB RAM and comes with fixed internal storage.
OnePlus 2 also features dual-CPUs a 1.56 GHz quad-core Cortex-A53, and a quad-core Cortex-A57 processor clocked at 1.82 GHz. This octa-core assembly is embedded within the Qualcomm Snapdragon 810 SoC. The smartphone comes in 3GB/4GB RAM variants based on internal storage.
Comparing both processors, the two smartphones should offer virtually the same degree of performance and the similar instruction processing speed. Both phones should offer for effective running of high-end games.
Memory
The Lumia 950 XL features a 3GB RAM and a fixed 32 GB internal storage. Buyers can expand the internal storage, via an external MicroSD card, to a whopping 200 GB. This aspect should give people preferring to store and watch movies on their smartphones lots to cheer about.
In contrast, OnePlus 2 lets buyers choose between 16 GB and 32 GB internal storage editions. These variants feature a 3GB and 4GB RAM respectively. However, a downside here is that the OnePlus 2 does not provide a MicroSD card slot for expanding internal storage.
Camera
The Lumia 950 XL features a 20 MP rear camera with aspects like triple-LED flash, autofocus and optical image stabilisation. The camera allows users to record 2160p videos at 30fps. There is also a 5MP secondary camera, which allows video recording at 1080p, to appease the selfie generation.
OnePlus' OnePlus 2 features a 13MP rear camera with dual-LED flash, optical image stabilisation and autofocus functionality. Users can record 2160 p at 30fps and 720p at 120fps. Like the Lumia 950 XL, there is a 5MP front camera that allows recording of 1080p videos at 30fps.
Battery
The Lumia 950XL is powered by a 3,340 mAh Lithium-Ion battery that is claimed to offer a talktime of up to 19 hours on 3G and standby time of up to 288 hours on 3G. OnePlus 2 is driven by a fixed 3,300 mAh Lithium-Polymer battery. Theoretically, both the smartphones should offer similar talk-time on 3G networks.
Software
The Lumia 950 runs Microsoft's newest Windows 10 Mobile straight out of the box. This should theoretically offer a smoother UI and navigation in comparison to the Android 5.1 (Lollipop) that drives the OnePlus 2.
Release date, price and availability
Being a new launch, Microsoft Lumia 950 will be available for purchase beginning November. The handset is priced at £550 ($843) for a SIM-free variant.
On the other hand, OnePlus 2 requires buyers to possess an invite. However, for prospective buyers fretting about procuring invites, multiple third-party e-tailers are currently offering the handset with worldwide shipping. The average price of a OnePlus 2 handset, with these e-tailers is $359 (£229, Rs 23,849).
Verdict: Comparing key technical-specs of both the smartphones, it is evident that the Lumia 950 XL possesses a distinct advantage over the OnePlus 2. But price-wise, the China-branded smartphone should still hold on to loyalists mainly in emerging markets across the world.