Microsoft is working with manufacturers to produce a smaller Windows tablet which would compete with the Apple iPad mini and Google Nexus 7.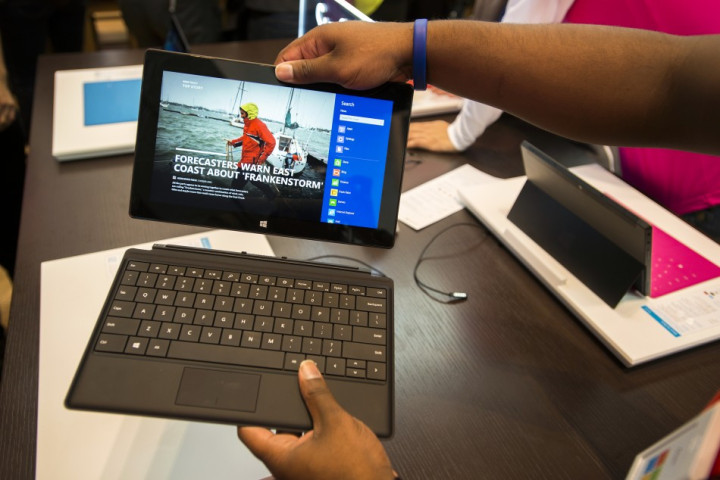 Speaking at the company's third quarter earnings call, Microsoft CFO Peter Klein told investors and analysts that it is working to produce "a new suite of small touch devices powered by Windows," adding that these future devices will have "competitive price points."
Available later this year, the devices are expected to see Microsoft broaden its Surface tablet range to include smaller devices aimed at luring consumers away from the dominant iPad mini and cheaper Google Nexus 7 and Amazon Kindle Fire, while expanding the Windows ecosystem.
Reports last month claimed Microsoft was working on a smaller 7in tablet and a second touch screen device dubbed the "Xbox Surface".
Research firm IDC recently said that a quarter of all tablets sold in the three months to Christmas had screens of eight inches or less, making the smaller tablet market a lucrative one for Microsoft to enter, despite relatively slow sales of its larger Surface RT and Surface Pro tablets.
Its third quarter results saw Microsoft beat Wall Street predictions, with operating income of $7.61bn from revenues of $20.49bn, resulting in diluted earnings per share of $0.72, beating estimates of 68 cents and up 20 percent on the same quarter last year.
Klein said on the earnings call: "Over the last couple of months, we've started seeing devices that take full advantage of Windows 8, and we expect to see more devices across more attractive price points over the coming months.
"As part of this, we are also working closely with OEMs [Original / third party Equipment Manufacturers] on a new suite of small touch devices powered by Windows."
Klein to step down
Despite breaking the news, it was also announced that Klein would be stepping down from his role as chief financial officer at the end of June after 3.5 years in the post and 11 years at the company. Microsoft said a new CFO would be named in the next few weeks and it would be hiring internally.
Klein's departure comes soon after Windows boss, Steven Sinofsky left the company last November and increases cause for concern from investors, who have seen Microsoft's share price remain flat for the last decade.
Speaking to Reuters, Pacific Crest Securities analyst Brendan Barnicle said: "The CFO departure is a little troubling. We've had a lot of executives leaving Microsoft recently."