Microsoft has completed development of Windows 8 and has started sending the final Release to Manufacturing (RTM) code to manufacturers, ready to be installed on new computers and tablets.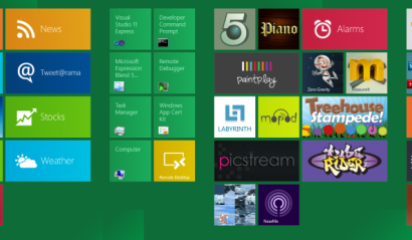 This final milestone in the development of Windows 8 comes after nearly two years of developing the all-new Metro-inspired user interface that marks Windows 8 out as a major update from its predecessor.
Manufacturers will now have their hands on the final build of Windows 8, ready to be sold on new compatible machines from 26 October.
Brandon Le Blanc said on the Windows blog: "Today, I am excited to announce that Windows 8 has been released to manufacturing (RTM). This means we've completed the product development and testing of the product and have started handing off the final code to our OEM partners."
The company also announced that developers will be able to download the final version of Windows 8 via their MSDN subscriptions from 15 August, as well IT professionals testing Windows 8 through their TechNet accounts.
The following day, 16 August, Microsoft Partner Network members will have access to the new operating system, as well as customers with existing Microsoft Software Assurance for Windows, who will be able to download the Enterprise edition through the Volume License Service Center.
From 20 August, Microsoft Action Pack Providers (MAPS) will receive their copy of Windows 8, and from 1 September Volume License customers without Software Assurance will be able to purchase it through Microsoft Volume License Resellers.
Microsoft adds that Windows 8 RTM code availability for other programmes will be announced when the information becomes available.
Developers wishing to create games and applications for Windows 8 will be able to visit the Windows Dev Center from 15 August to get all the tools they need, including the final build of Visual Studio 2012.
LeBlanc added: "I am super excited to see the kinds of apps developers build for Windows 8. If you have the Windows 8 Release Preview installed, you can already check out some apps developers have created for Windows 8 today."
Finally, anyone who can't wait until October can download the Windows 8 Release Preview for free now to try out on your computer until the retail version goes on sale.