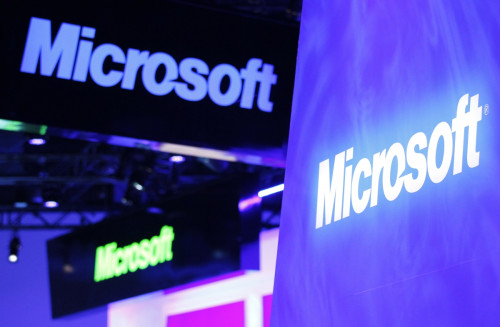 Microsoft has aired its first-ever national Superbowl advert at the 2014 sporting spectacle with the title, "Empowering". The tear-jerker two-minute TV slot was aimed at convincing consumers that Microsoft still mattered, that its software has helped millions of people around the world.
But wait a minute – isn't Superbowl advertising Apple's thing? Microsoft has never bothered before, and it makes you wonder why they are starting now.
In fact, the computing giant has increased its efforts to advertise many of its services in recent years, and while you might not be keen on using some of Microsoft's products (IE any takers?), it is interesting to see how Microsoft is trying to reinvent itself and prove that its products are still cool for the younger, more "hip" generation, and definitely better than its competitors.
Hopefully Satya Nadella, newly appointed Microsoft CEO, will have what it takes to lead Microsoft into a new direction as it continues a major restructuring plan to transform itself from being a software-focused company to one dedicated to devices and services.
Join us as we take you through some of the most interesting adverts that the computing giant has run in recent years:
1. 2014 Superbowl "Empowering" Commercial
Looking to win over consumers, Microsoft has made it clear that its products help mankind and are driving innovation into healthcare and helping to improve the lives of the disabled:
2. Heroic Women of 2013 Bing Commercial
This minute-long commercial has very little to do with its products or brand, but a lot to do with inspirational women, particularly Hillary Clinton. Perhaps Microsoft is showing who they will support in the next presidential election, or maybe they're just copying Dove's successful pro-women campaigns. Whatever the case, I still don't know anything new about Bing:
3. "Don't Fight" Nokia Lumia 920 Commercial
Sick of fighting between Apple and Samsung? Then maybe you should get a Nokia Lumia 920. Microsoft makes fun of Apple and Samsung's epic patent legal battles and our dependency on smartphones in this 2013 commercial:
4. Scroogled Outlook.com Commercial
Fed up of losing market share to Gmail, Microsoft put out the "Scroogled" ad last year, an anti-Gmail commercial letting consumers know that Google analyses users' emails in order to sell ads:
5. Less Talking, More doing Windows 8 Tablet Commercial
Microsoft parodies Siri in this commercial, aiming to show that a Windows 8 tablet would be much more useful than the iPad:
6. A more Beautiful Web IE9 Commercial
The IE9 commercial in 2012, launched prior to Windows 8 and Surface RT, was a vivid demonstration in showing how Microsoft was trying to change its direction and style. I am not sure how many people were convinced to use IE or Bing after seeing this, but it is a pretty slick commercial which earned singer Alex Clare a lot of new fans:
7. IE sucks... less Commercial
Poking fun at themselves and how consumers perceive the Internet Explorer today, Microsoft engages in an online battle with a disgruntled user, until he concedes that IE had improved, marginally:
9. Child of the 90s IE Commercial
"You grew up, so did we." Microsoft wants young adults to return to using IE again, but doesn't really explain how the web browser has improved in the last 20 years:
10. Want laptop value? Commercial
According to Microsoft, a Google Chromebook is "not a real laptop". Filmed in the style of a reality program, Microsoft warns consumers not to be "scroogled":