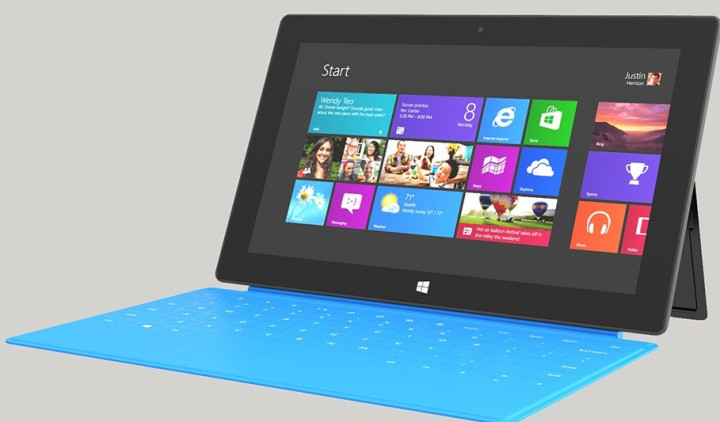 The Surface with Windows RT tablet, according to its product page, will be available in two models - with 32GB and 64GB of onboard memory. At first glance, the offer seems an excellent one but the fact is the Windows RT Operating System (OS) takes up tremendous amounts of space.
Microsoft has chosen not to reveal such details but comments made by Richard Lopez - Surface's test manager - would indicate the entire file (inclusive of the OS and associated files and apps) amounts to about 12GB. Basically, then, Microsoft had no option but start the Surface range at 32GB... otherwise users would have had only 4GB of storage space to play around with, which would have not worked out well for the software giant.
As it stands, the Surface with Windows RT will now offer users only 20GB (approximately) of accessible memory. The good news is that the tablet does come with extendable storage options - it has a microSDXC card slot.
The Windows RT software is a variation of the company's Windows 8 OS and was previously known as Windows on ARM or WOA. This version will be available pre-installed on PCs and tablets powered by ARM processors and will feature touch-optimised desktop versions of the new Microsoft Word, Excel, PowerPoint and OneNote. Users should remember, though, it will not be backwards-compatible with older Windows applications. Basically, no Windows 7 software will run on the new Windows RT.
Pricing for the Surface with Windows RT tablet start at $499 (approximately £300) for the 32GB version and $699 (approximately £435) for the 64GB model with a black TouchCover; the 32GB with the cover costs $599 (approximately £375). The tablet is expected to begin shipping on 26 October. Check out this Web site for pre-orders.