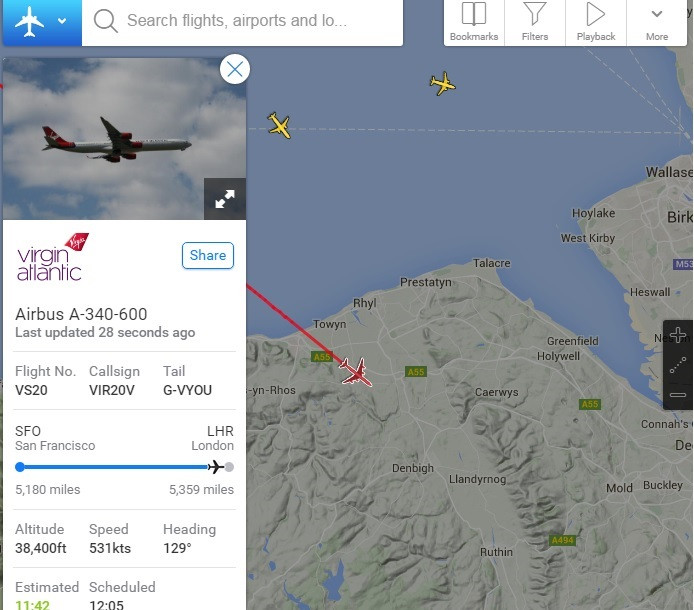 A pilot on a Virgin Atlantic plane flying from San Francisco to London declared a mid-air emergency. The plane continued on its path to London where it landed just before midday on Thursday 19 May and the airline confirmed it was only a medical incident.
The airline said that the VS20 had requested a priority landing at Heathrow but not an emergency landing, tweeting: "Just to let you know this is a medical emergency due to an unwell passenger.
"The flight is continuing on to Heathrow."