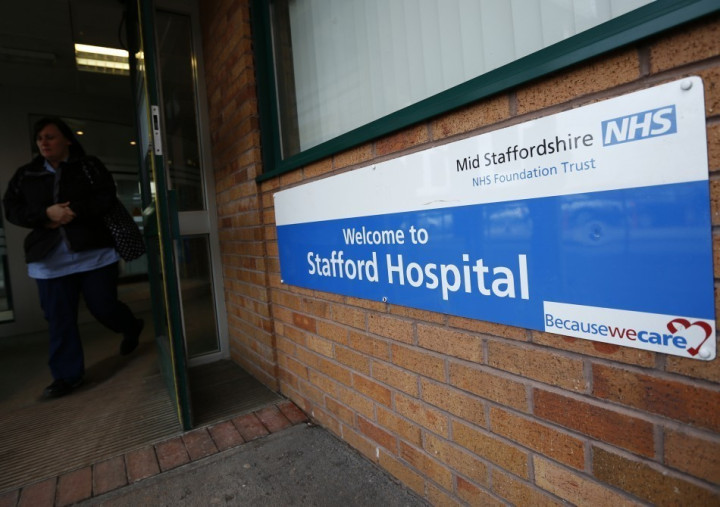 The scandal-hit Mid Staffordshire NHS Foundation Trust will be dissolved and huge changes made to Stafford Hospital's critical care, maternity and paediatric services in a comprehensive overhaul recommended by administrators.
Proposals from the Trust Special Administrators (TSA), who were appointed by the Department of Health to take over the hospital in April, said in a report there was no alternative but to make "significant changes" at Stafford and neighbouring Cannock Chase Hospital.
Mid Staffordshire became the first NHS Trust to go into administration after Dr Hugo Mascie-Taylor along with Alan Bloom of Ernst and Young declared it was "neither clinically nor financially sustainable" in its current form.
The trust was at the centre of the Stafford Hospital scandal, after a £13m report found "serious failings" at the hospital where up to 1,200 people needlessly died.
A separate, independent inquiry revealed the Trust "routinely neglected patients".
As part of dissolving the Trust, Stafford Hospital will become part of the University Hospital of North Staffordshire in Stoke-on-Trent, while Cannock Hospital will be merged with the Royal Wolverhampton Trust.
The suggestions also recommended a shake-up in how Stafford Hospital is run, including removing the maternity and baby delivery unit at the hospital as soon as other hospitals are ready to take on the additional capacity.
Seriously ill children will also be admitted to Stoke-On-Trent hospital instead of Stafford.
The administrators' report found there are currently too few consultants at Stafford Hospital to support a clinically safe inpatient paediatric unit. However "the TSAs cannot simply increase the number of consultants to solve this problem as there are not enough patients who use these services to justify this financially, nor would there be enough doctors to maintain their skills."
The hospital will keep its current A&E service, which is open from 8am to 10pm every day of the week, but will stop its overnight operation.
Healthcare currently provided at Cannock Chase Hospital should also stay as it is, according to the administrators' recommendations.
The TSA assured that 91% of patients currently using the services will still be able to do so if the changes went ahead.
If approved by the Health Secretary Jeremy Hunt, the changes will be implemented by 2018.
Patients will have better services
Administrator Bloom said: "We are doing this because services will become unsafe if no changes are made.
"We have looked to provide high-quality safe services, to provide them as near to patients' homes as possible without incurring the significant financial problems that have been part of the problem to date.
"We are determined not to shift the clinical or financial problems from one place to another."
Fellow administrator Mascie-Taylor added: "Our guiding principles were to propose draft recommendations for safe services that are provided as near to patients' homes as possible and within the available budget.
"For example, under our recommendations the vast majority of present patient visits to Stafford and Cannock Chase hospitals will be in the same place with nine out of ten of such visits unaffected. In some instances patients will have better services, for example, access to certain specialists locally for the first time. We believe safety and quality may be enhanced."
A spokesperson for the Department of Health said: "The trust special administrators are now seeking views on their proposals for Mid Staffordshire NHS Foundation Trust.
"We would encourage patients, staff, local residents and the general public to feed into this. We will, of course, carefully consider the recommendations when we receive them."