Migrant crisis: German President Joachim Gauck warns country has finite capacity for refugees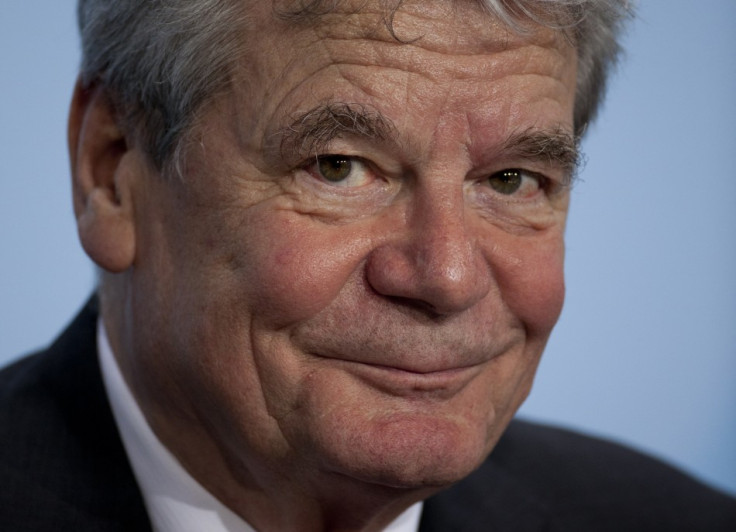 After opening its doors to hundreds of thousands of refugees, Germany is now starting to re-think its position on how many more people fleeing from war-torn countries in the Middle East that it can take.
Germany is preparing to take in as many as 800,000 refugees this year. "We want to help. We have a big heart. However, there is a limit to what we can do," Germany's President Joachim Gauck said.
The former rights activist in communist East Germany, while welcoming the newly arrived refugees, highlighted growing concerns over Germany's capacity to leave its doors open for the long term.
Speaking at an intercultural ecumenical service in the city of Mainz, he said: "Our absorption capacity is limited, even if it has not yet been decided where these limits lie," he said.
Gauck's position is largely ceremonial but his comments reflect the sentiments of many not only in Germany but also in Europe. German Chancellor Angela Merkel however has said in the past that the country can cope with the record influx of refugees. Her government has declined to respond directly to Gauck's comments, Reuters said.
"The German government and the chancellor are convinced that protection has to be given to those who need it, whether they are persecuted for political reasons or fleeing war," government spokesman Steffen Seibert said.
The central government plans to distribute around €4bn to its 16 regional states next year to help cover the additional costs of looking after the refugees.
"The German government stands by its decision to now introduce signs of order into the process for the approval of the admission of refugees," Seibert said.
Reuters noted that the president's comments came amid signs of growing tension among the asylum seekers themselves. On Sunday, 14 people were injured when a brawl broke out between two rival groups in a refugee camp in the western German town of Calden, according to police.
A union representing German police officers has suggested that refugees should be divided according to their religion to try to reduce the risk of conflict.
Gauck also warned that fundamentalists could also be among the refugees in Germany and they may like to continue the conflicts in their home countries in Germany.
"To these I say: We do not want any religious fanaticism in this country. Holy warriors have to know: The rule of law does not tolerate violence." This also applies to "rightwing radical incendiaries and agitators" who oppose the country taking in the refugees, he added.
His comments drew a fair bit of comment on the #Gauck hashtag.
© Copyright IBTimes 2023. All rights reserved.