Seventeen migrants have died and a further 20 were rescued after a boat carrying migrants from the Turkish coast towards Kos in Greece capsized in the Aegean Sea, according to Reuters. The migrants set out from Gumusluk on the Bodrum peninsula, close to where three-year-old Aylan Kurdi and his brother Ghalib died, provoking an international outcry into the plight of migrants.
Local governor Amir Cicek told Turkey's Andalou news agency that all those aboard the eight-metre vessel had now been accounted for. Turkey's Deputy Prime Minister Numan Kurtulmuş says 274 migrants have died attempting to make the perilous crossing, though he did not give a time frame. Around 2,500 migrants have drowned while trying to cross.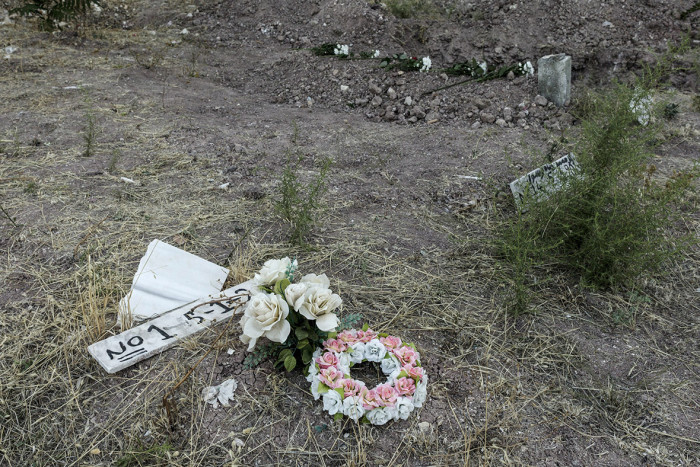 Altogether an estimated 300,000 migrants have successfully crossed from Turkey to Greece, many of them then embarking on the long journey up into northern Europe. Many of the migrants have fled Syria, where the civil war has now claimed some 250,000 lives. The ongoing crisis is threatening to tear the European Union apart, with member states squabbling about who should receive the migrants and how best to tackle the problem.
A backlash against the continuing influx of migrants is also beginning to be apparent in some countries, most recently Finland. Last week migrants were attacked by protesters, one of whom wore the white robed garments of the Ku Klux Klan.
The United Nations warned on Friday (25 September) that the situation is likely to be exacerbated by growing instability in Iraq, where Isis are also attempting to extend their "Caliphate." Amin Awad from the UNHCR said: "I don't see it [the migrant crisis] stopping. The current flow of refugees, he warned, quoted by the New York Times, could be "the tip of the iceberg".