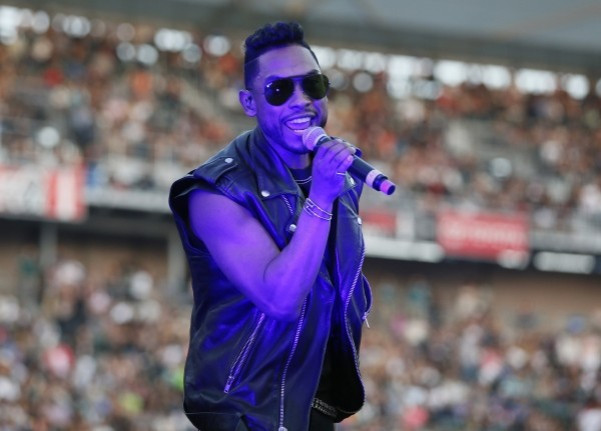 The female fan hit by a leaping Miguel, aka Miguel Jontel Pimentel, during the 2013 Billboard Music Awards is reportedly considering legal action after the accident left her with possible brain damage.
Khyati Shah was in the crowd during the annual awards show at the MGM Grand Garden Arena in Las Vegas in May when the singer fell during a stage dive while performing his hit, Adorn.
After misjudging his leap, he fell into a group of fans dancing in front of the stage. Video footage of the incident appeared to show him kick Shah in the head and her body being pushed against the stage.
Miguel returned to the stage and continued singing but Shah disappeared from view.
Although he apologised and invited her backstage to make amends, she looks set to sue after allegedly experiencing health problems following the incident, TMZ reported.
Her lawyer, Vip Bhola, claimed she had developed symptoms consistent with brain damage.
"Some of the difficulties she's experiencing are cognitive in nature and lead to suspicion of a neurological head injury," he said.
Miguel has not commented.