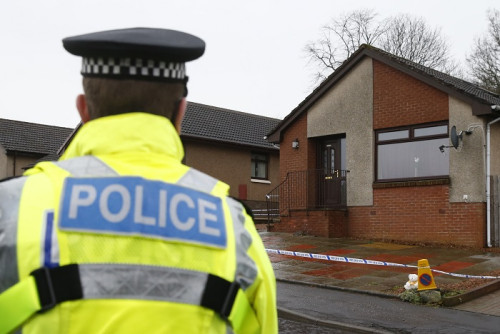 Police are investigating an offensive comment made on social media in relation to three-year-old Mikaeel Kular, whose body was discovered in Fife on Friday.
The remark was made on Twitter and was brought to the attention of Police Scotland by an Edinburgh resident.
It is believed the comment was made by a person located in the Greater Manchester area and officers are liaising with colleagues from Greater Manchester Police to identify the individual responsible.
A spokesman for Police Scotland said any reports of online racist, offensive or abusive comments would be investigated and those found to be responsible would be brought to justice.
"If you commit an offence, we will investigate it and you will be prosecuted," the spokesman said.
"Anyone who wishes to report offensive communications online can call 101 or contact their local policing team."
Police launched a search for Mikaeel after he apparently disappeared from his home in Drylaw, Edinburgh between Wednesday and Thursday.
Witnesses reported seeing a young boy matching Mikaeel's description running down a street near Pilton on Thursday morning but police announced early on Saturday morning that a body believed to be that of Mikaeel had been discovered at a property nearly 40 miles from Mikaeel's north Edinburgh home.
Police have cordoned off the bungalow in Kirkcaldy believed to belong to the sister of Mikaeel's mother, Rosdeep Kular. Kular, a 33-year-old single mother with four other children, has been detained by police for questioning in connection with the discovery of the body.
Malcolm Graham, assistant chief constable of Police Scotland, said: "A person has been detained in connection with the recovery of the body and members of Mikaeel's family have been informed of the recovery.
"Our thoughts and sympathies are with them at this time. I would like to thank everyone who has responded to these highly unusual events by assisting with searches and other activities in support of this investigation."
Under Scottish police procedures, Kular can be detained for an initial 12 hours for questioning without being formally arrested or charged. Police can also apply for a further extension of 12 hours for questioning.