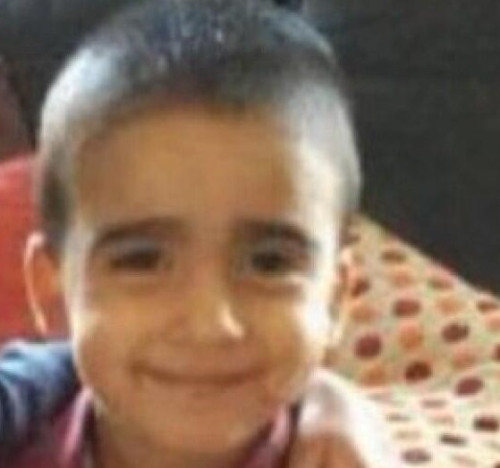 UK police confirmed on Saturday that a body believed to be that of missing three-year-old Mikaeel Kular was found in Fife, Scotland, shortly before midnight on Friday.
Mikaeel's mother, 33-year-old Rosdeep Kular, has been detained by police. A house in Kirkcaldy, Fife, thought to belong to Rosdeep's sister, was sealed off by police during the night and searched by forensics officers.
News of the discovery of Mikaeel's body has prompted a strong global reaction. IBTimes UK takes a look at some of the tributes and comments pouring in from across the world.
Neighbour Jackie Brownlie, 29, said: "It's every mother's nightmare to wake up and find your child missing. They are a lovely family and he's a good little boy - so cute. She's a great mum and they are all very well-behaved children.
"It's hard to imagine how he got outside. The doors are so heavy he would have struggled to open it."
Linda Slattie, 52, told Scotland on Sunday: "It must be terrifying for the boy's mother. She must be going through hell. I've not spoken to her much, but she smiles when I see her. I think they are quite private people."
Frank Arthur, 72, who lives directly above Mikaeel's family, said: "I didn't hear anything unusual and I'm not aware of any disturbance in the night. It was the police who knocked on my door and then we saw it on the news.
"They are a quiet family. Whenever I've seen the family, it's just the mother and her kids. I've seen some of the children playing in the stairs, but they've never been a bother."
Jade Bremner, 22, told Scotland on Sunday: "I could imagine if it was my child I would be devastated. "I can imagine exactly what [Mikaeel's mother] is going through."
Irene Brennan, head teacher at Flora Stevenson Primary School, where Mikaeel attended nursery, said in a letter to parents: "We are keeping in touch with Mikaeel's family and our thoughts are with them at this difficult time."
Denise Fergus, mother of two-year-old James Bulger, who was murdered in Liverpool in 1993, tweeted her condolences: