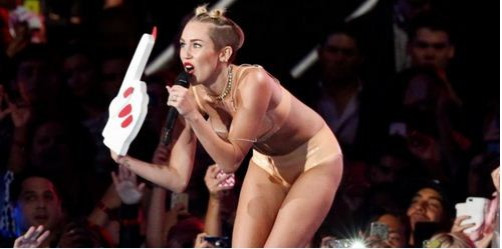 Pop star Miley Cyrus has responded to her former bear dancer's claims that performing to We Can't Stop and Blurred Lines set left her shaking and crying.
The 20-year-old Cyrus posted a picture of her braiding hair with three of her backup dancers along with a caption "#aslongasmybitchesloveme," in Twitter.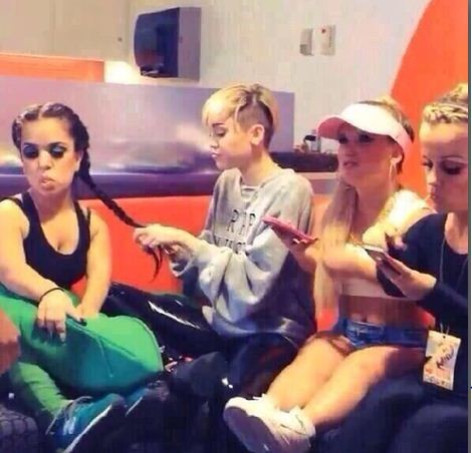 Jane, Cyrus' back up dancer stated in her blog that performing for the MTV VMA's with Cyrus and Robin Thicke was one of the most degrading things she did.
"For decades, little people have not been taken seriously and we still continue to not be. I had never been in a performance where I was purely meant to be gawked or laughed at. I will never forget that performance because it is what forced me to draw my personal line in the sand," she stated.
"After our first dress rehearsal in the costumes with the crew, publicists, performers etc watching us, I walked out of the Barclay Center shaking and crying. I was being stared and laughed at for all of the wrong reasons. I was being looked at as a prop...as something less than human," she added.
Cyrus' performance at the MTV VMA's and the controversy it sparked was humungous. There was so much outrage over the performance that the viewers were demanding federal action over the raunchy dance routine. Cyrus ignited moral outrage after she slipped into a flesh-coloured plastic bikini and performed a duet of Blurred Lines with Robin Thicke.