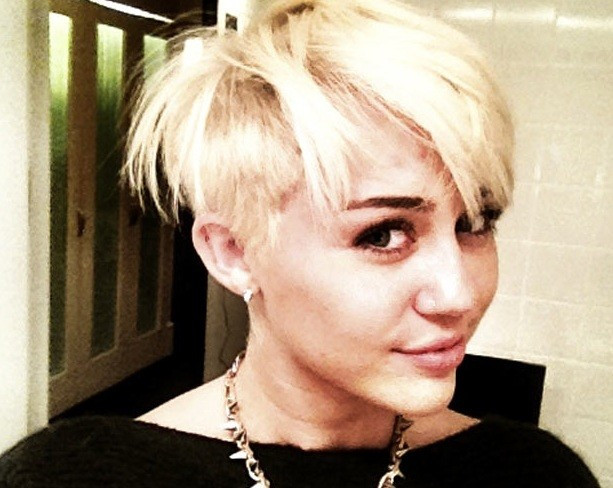 Miley Cyrus has divided fans after premiering the music video for her new single, We Can't Stop.
The 20-year-old former Disney star, who has been trying to distance herself from her good-girl image in recent months, gyrates in her underwear and makes out with a blow-up doll in the new visual.
But the racy and provocative promo has received mixed reviews following its online debut on Vevo.
On the one hand its unveiling was met with Twitter pandemonium when it hit the web, suggesting that Cyrus could possibly have a smash hit on her hands.
On the other hand, some fans labelled it as trashy and world' away from the singer's previous work.
"Wow this is crazy I love it," said one fan.
"Congrats Miley, you killed it," another said.

"What has she turned into, showing her ass during the whole video. Trashy. #RIPHannahMontana," tweeted a third.

The track, produced by Mike Will Made It, is the singer's first offering from her forthcoming album expected later this year.
Cyrus recently admitted that she found her old music irritating and was "disconnected" from her previous album, Can't Be Tamed.
"When people go to iTunes and listen to my old music it's so irritating to me because I can't just erase that stuff and start over," she said
"My last record I feel so disconnected from. I was 16 or 17 when I made it. When you're in your 20s, you just don't really know that person any more."
We Can't Stop is available to download on iTunes in the US and will be released in the UK on 18 August.