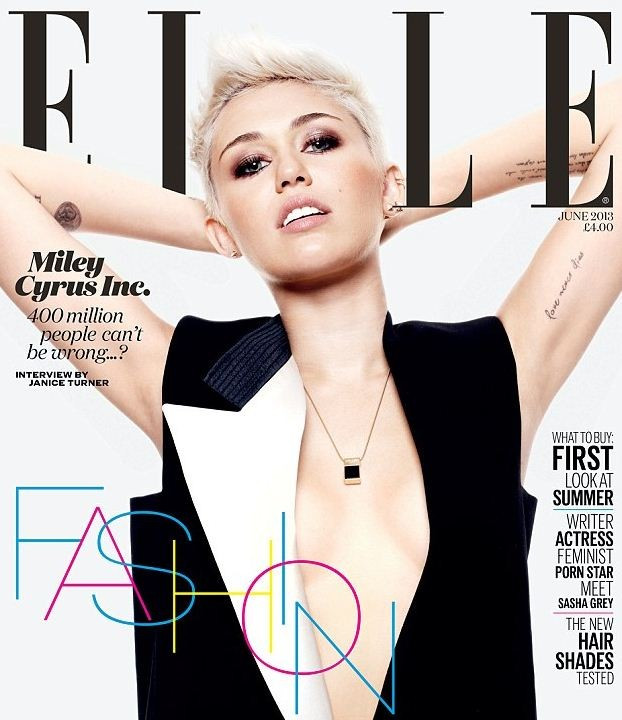 Singer/actress Miley Cyrus has revealed that she has no doubts about her engagement to Australian beau Liam Hemsworth. Previously, there were reports that the couple had called off their marriage after she was spotted without her engagement ring.
"We have a house together and dogs. It just seems right to be wearing this ring and to be committed. But we keep our relationship low-key and don't talk about it any more," the 20-year-old told to Elle UK magazine.
The former Disney star admitted that she is trying to stay out of the spotlight as much as possible.
"We were too nice to the world and gave them too much insight - into my life and my puppies and my house - and I just don't feel they get that privilege any more," Cyrus said, "Like on my Twitter, I'm much more...not conservative, but you don't see a picture of my dogs. You don't get that personal stuff any more."
Cyrus also revealed that she advised her long-time friend Justin Bieber to follow the same suit.
"I noticed he was taking all these photos of people and doing a lot of s--t, and I just grabbed him and said, 'Just take a snapshot in your brain of this moment, so you don't forget.' I don't remember my Hannah Montana movie premiere - and my 3D movie trumped everyone's at the box office - I don't remember being there. All I remember from that night is that I stopped and got a strawberry milkshake beforehand. That's all. It's crazy. You think you're in the present but you're not," she said.
Cyrus has taken the same conservative stand, when it comes to her career.
"A star is someone who doesn't have to take her clothes off to be sexy because you naturally have star power," she said, "Sex does sell, but you have to find a way that's not just showing your tits. I don't want to be a glorified model. They just walk on stage and it's all about their clothes - or lack of clothes."
Elle UK magazine's June issue featuring Cyrus is set to appear on news stands on 1 May.