Pop sensation Miley Cyrus has been all over the news for a series of raunchy performances and shoots lately.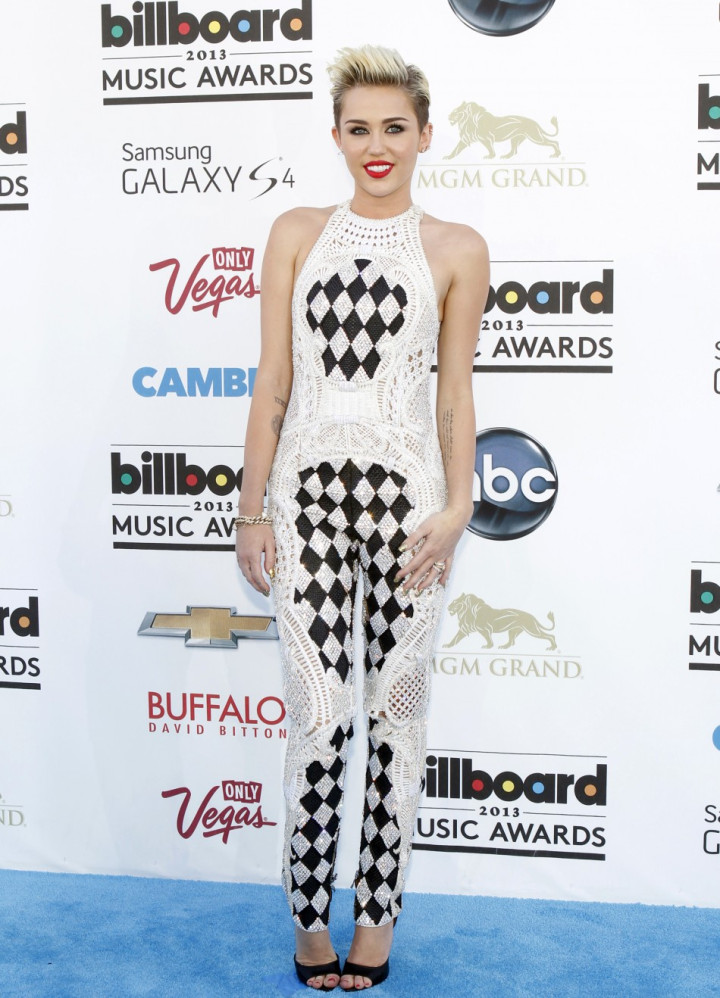 The 20-year-old We can't Stop singer has specially been on fire for her MTV VMA awards performance where she left hundreds of families shocked as she slipped into a flesh-toned plastic bikini during the performance. The former Hannah Montana star also left the audience outraged after she displayed her "twerking" skills on singer Robin Thicke's crotch.
Now in an interview with the Sunday People, Cyrus has admitted she is ''messed up.'' She also said that she struggles to lead a ''normal life'' because she does not the much needed break from work.
''I'm messed up ... I have so many f***ing issues. 'I am so f***ed up - everyone does dumb stuff when they are messed up", she said.
''I don't have a normal life. I take a hiatus every now and again but I'm not good at that'", she added.
Cyrus, who rose to fame after with her lead role in hit Disney television series Hannah Montana said, she is nothing like the character the series made her look like.
''During 'Hannah Montana' I think people knew I was acting. I've never been able to hide anything, a bit like Justin Bieber. Others who have been on kids' shows try to act like their characters - but I'm not like that", she said.
''I never pretended I was as good as the Disney Channel writes ... You will be amazed at some of the notes I got ... It's crazy. But they can't make ­people not grow up'', she added.
Cyrus' VMA performance was received with shock and disgust by many.
Brooke Shields, who played Miley's mother in Hannah Montana said: "I was Hannah Montana's mother. I don't approve."
"She can sing beautifully, and I feel like if she lets that lead, rather than let her bottoms lead... I feel like it's a bit desperate," Shields said talking on Today's show last week.
Equally shocked was Robin Thicke's mother who said: "I just keep thinking of her mother and father watching this. Oh, Lord, have mercy. ... I was not expecting her to be putting her butt that close to my son. The problem is now I can never 'unsee' it," Loring said.