Proving just how much she loves Liam Hemsworth, Miley Cyrus has paid tribute to her rumoured fiance's first love with a new tattoo of ... Vegemite. The 23-year-old, who already has an impressive collection of body art, had an inking of a pot of the popular Australian spread tattooed onto her arm by celebrity tattoo artist Doctor Woo.
The Wrecking Ball singer showed off the new artwork in a black and white picture posted by Woo on Saturday (9 July) with the caption: "@mileycyrus don't play when it comes to #vegemite #halfneedle' .
Made from leftover brewers' yeast extract and a range of spices, Vegemite is a dark brown paste that is often spread on sandwiches and toast. Hemsworth has often spoken of his love of the Australian sandwich spread Mail Online reports.
In a recent interview with Australia's Sunday Style he said: "After-school Milo and Vegemite on toast. I lived on it."
The inking is the latest addition to Miley's growing collection of eclectic tattoos which include a moon, a cat, a planet and an avocado. She also has a cat tattooed on the inside of her lip and the words 'Rolling stone' inked on the bottom of her feet.
It's certainly not the first time that the Wrecking Ball singer has made a public display of her affections for the Hollywood actor. She recently confirmed that she is very much "team Hemsworth" as she donned a shirt emblazoned with her boyfriend's name on the back. The 23-year-old posted the photo on Instagram with three heart-eye emojis, confirming the reports that the couple are back on, and putting an end to the speculation regarding their relationship status.
The display might well have been Miley's way of revealing to her 49 million followers that she is all set to take her boyfriend's name officially. And the Vegemite tattoo practically seals the deal.
Following months of speculation, Miley and Liam are now rumoured to be marrying on an Australian beach at the end of the summer.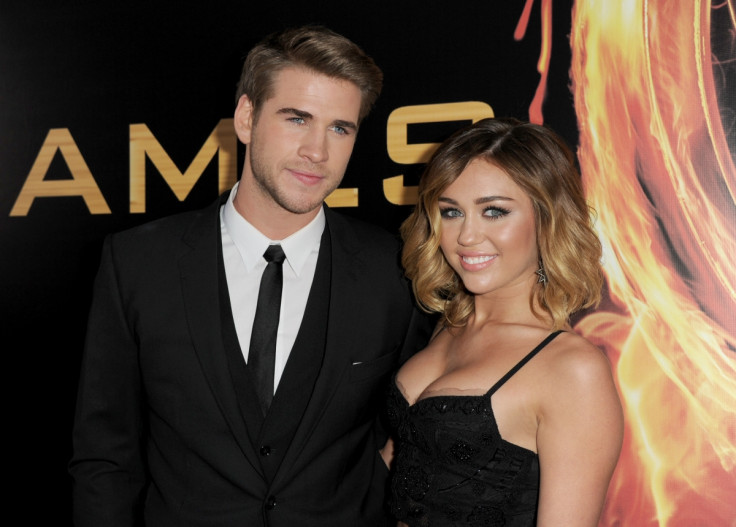 Romance first blossomed between the pair in 2009 when they starred together in The Last Song. After a much publicised split and a broken engagement in 2013, they rekindled their relationship in 2015, sparking rumours that they had secretly tied the knot during the Christmas holidays. The pair is now said to have set up home together in Malibu.
While neither have confirmed their plans to walk down the aisle, in an interview with GQ Australia magazine, the 26-year-old conceded there was no longer any point in hiding how he feels about the controversial singer. "... people will figure it out, they already have ... They're not dumb.".