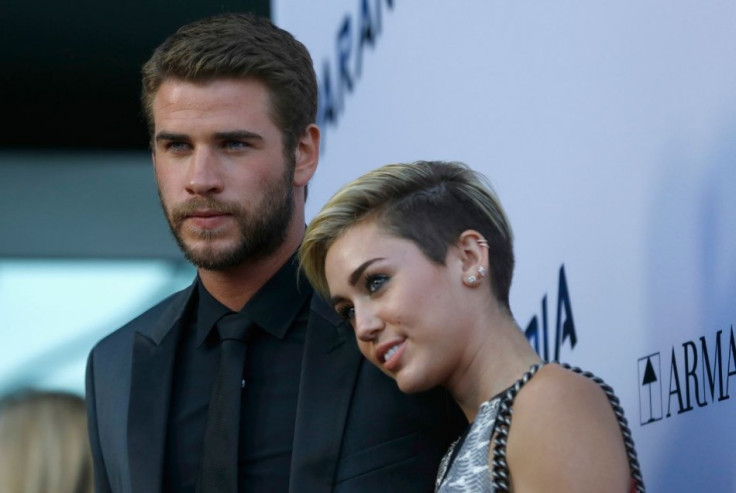 Liam Hemsworth has hinted that he is set to make his relationship with Miley Cyrus official. While The Hunger Games actor has repeatedly denied reports that he is engaged to the former Disney star, he has finally admitted that he is in a committed relationship with Miley, albeit in a round-about way.
In an interview with GQ Australia magazine this month, the 26-year-old said there was no point in hiding how he feels about the controversial singer. "...'people will figure it out, they already have... They're not dumb," he said.
And while the characteristically reticent Australian actor wasn't giving too much away and didn't reveal any imminent plans to tie the knot, according to Mail Online he did suggest that he was ready make some big life decisions. "I guess when I feel something, then I just feel it and I go for it. I make my decisions about what's going to make me happy, what I think is right and what I want to do — and I don't worry too much outside of that," he added.
His comments were in stark contrast to an earlier interview with TV Week when he flatly denied that he was planning to marry Miley, despite the fact that she has been seen flashing the 3.5 carat Neil Lane diamond engagement ring he first gave to her in 2012. "'I am not engaged," he said. " There's nothing you need to know."
The couple's recent getaway to Liam's native Australia, also fueled the rumours that the pair were finalising the arrangements for a summer beach wedding. They were reportedly seen looking at possible wedding venues in Byron Bay according to Mail Online, during their trip Down Under in April. A source told UsWeekly: "They were discussing potential venues and looking around."
The Wrecking Ball singer was also seen bonding with Liam's family, including his sister-in-law Elsa Pataky, after the pair had matching wave tattoos done, in a sign that she was formally being welcomed into the Hemsworth family fold.
And while the actor has denied that he has set a date for their nuptials, he did admit that his on-off relationship with the wild child of music is on an even keel. Pushed on his romance with the controversial singer, the Independence Day: Resurgence star told ET simply: "Everyone's happy. I'm happy. Yeah."
Romance blossomed between the pair in 2009 when they starred together in The Last Song. After a much publicized split and a broken engagement in 2013, they rekindled their relationship in 2015, sparking rumours that they had secretly tied the knot during the Christmas holidays. The pair are now said to have set up home together in Malibu.
While the high-profile couple has kept the public guessing with their on-off relationship it seems even Liam is ready to shout it out from the rooftops. Miley might just get her man after all.