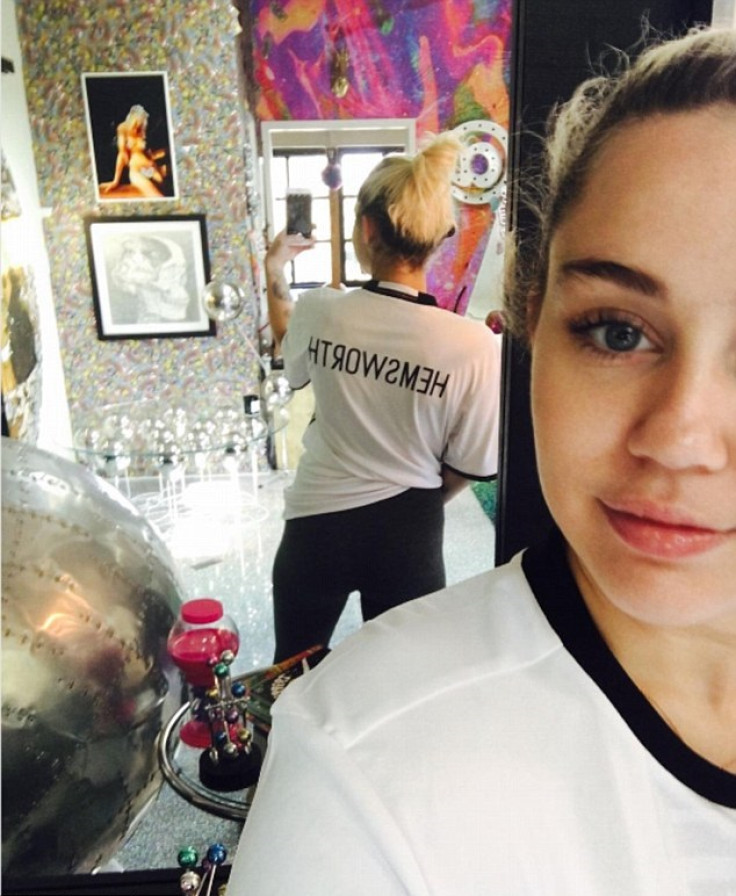 In case anyone still had any doubts, Miley Cyrus has confirmed that she is very much "team Hemsworth" as she donned a shirt emblazoned with her boyfriend's name on the back. The 23-year-old posted the photo on Instagram with three heart-eye emojis, confirming the reports that the couple are back on, and putting an end to the speculation regarding their relationship status.
The display might well be Miley's way of revealing to her 49 million followers that she is all set to take her boyfriend's name officially. The couple have been the focus of wedding rumours after they were recently spotted in Australia bonding with Liam's family.
It was reported that they were checking out possible wedding venues fuelling reports that they are planning a summer wedding down under. During the trip to Australia, in a sign that she was formally being welcomed into the Hemsworth family fold, Miley was seen bonding with Liam's family - including his sister-in-law, Elsa Pataky - after the pair received matching wave tattoos.
And while the Wrecking Ball singer has been flashing her $100K 3.5-carat Neil Lane engagement ring around town, ever since the pair rekindled their relationship in December 2015, there has been no formal announcement that they are planning to make it official.
The Independence Day actor has denied that he has set a date for their nuptials, though he did admit that his on-off relationship with the wild child of music is on an even keel.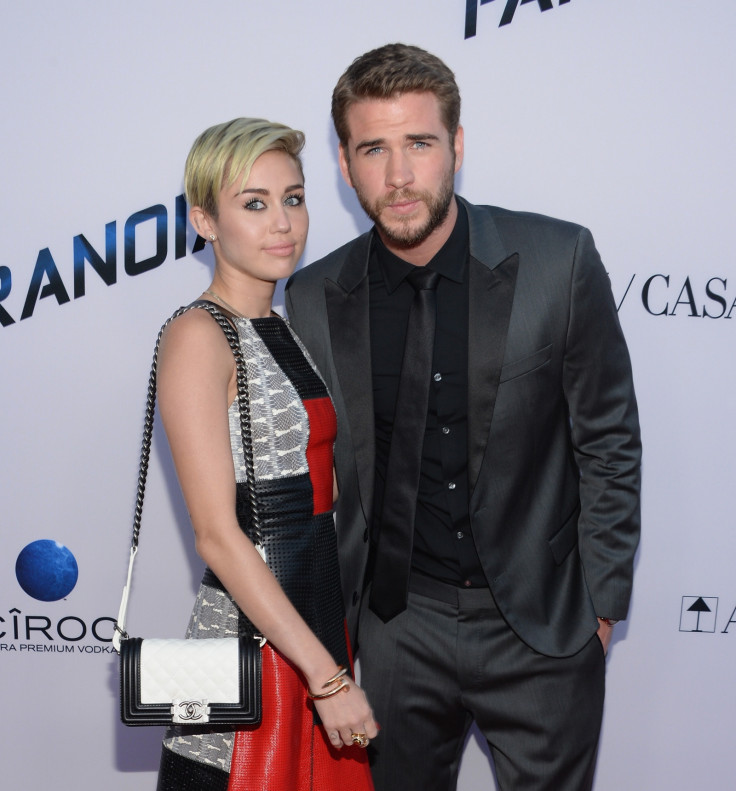 "I just find it's easier to not talk about my personal life because usually I say the wrong thing, so it ends up just complicating things more," said the 26-year-old star. "So, I feel like it's better not to talk about it." Pushed on his relationship with the Wrecking Ball singer, Liam told ET simply: "Everyone's happy. I'm happy. Yeah."
In an interview with GQ Australia magazine this month, he conceded that there was no point in hiding how he feels about the controversial singer. "... People will figure it out, they already have ... They're not dumb," he said.
While it's evident that the couple are happy in their relationship, you can be sure that Miley will make her wedding announcement - but when she's ready and in her own way.