US President Donald Trump spoke to his Chinese counterpart, Xi Jinping, over the phone on Wednesday (6 September) to discuss the rising North Korea tensions, especially after the latter conducted a powerful hydrogen bomb test earlier in the week.
"Certainly that's not a first choice, but we'll see what happens," Trump told reporters, referring to military action, when asked what measures the country was planning to take to stop Pyongyang's nuclear pursuit.
Trump has so far backed strong military action to deter North Korea from conducting missile and nuclear tests, often saying that the "era of patience" with the Kim Jong-un regime was over.
Since coming to power, Trump has been trying to put pressure on China — a close North Korean ally — to rein in Pyongyang from building a nuclear arsenal.
Following his Wednesday's call with the Chinese president, Trump said he believed both of them were on the same page with regard to North Korea. He described his conversation with Xi as a "very, very frank and very strong phone call".
"We will not be putting up with what's happening in North Korea. I believe that President Xi agrees with me 100%," Trump noted, according to CNN News.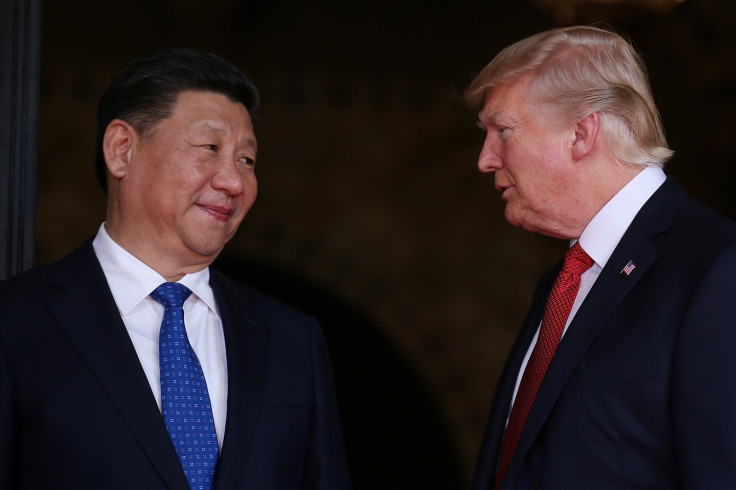 Chinese state media outlet CCTV said during his phone call with the US president, Xi reiterated China's commitment to denuclearising the Korean peninsula. He also called on the two nations — US and North Korea — to peacefully resolve their problems.
Tensions between the two countries escalated following North Korea's frequent missiles tests this year that were coupled with direct threats issued by Kim. The regime recently threatened to attack the US territory of Guam near the Korean peninsula, evoking a strong response from the US.
The threats, which the US sees as provocations, also prompted it to tighten security in the region with the deployment of warships around the Korean peninsula. The US already has a sizeable number of its troops in ally nations Japan and South Korea and the troops engage in regular military exercises to prepare for any eventuality with the North.
The Pyongyang regime strongly opposes the military drills and US militarisation of the region. It has said in the past that the country was forced to develop nuclear weapons to protect its borders and people from a US invasion.
During a grand rally organised on Wednesday in Pyongyang to celebrate the success of the latest nuclear test on 3 September, speakers again issued threats to the US.
The North Korean military "will put an end to the destiny of the gangster-like US imperialists through the most merciless and strongest preemptive strikes if they and the hordes of traitors finally ignite a war", one of them said.