North Korea has claimed that it has fully developed a hydrogen bomb that can be loaded on to an intercontinental ballistic missile (ICBM). The reclusive nation's state media outlet carried an image of supreme leader Kim Jong-un inspecting the weapon at the country's Nuclear Weapons Institute.
Though there has been no independent confirmation of the claims and outside analysts are still sceptical of the North's actual capabilities, Pyongyang's latest assertion is bound to raise tensions both inside and outside the Korean peninsula. If the claims are turned out to be true, it marks a significant progress in North Korea's relentless pursuit of its weapons programme.
Kim visited the Nuclear Weapons Institute and greeted North Korean experts involved in the development of the miniaturised version of the H-bomb, the country's state mouthpiece Korean Central News Agency (KCNA) said in a statement on Sunday, 3 August. The "homemade" nuclear weapon has "great destructive power" and can also be pressed into production, warned the hermit kingdom.
"The H-bomb, the explosive power of which is adjustable from tens kiloton to hundreds kiloton, is a multi-functional thermonuclear nuke with great destructive power which can be detonated even at high altitudes for super-powerful EMP attack according to strategic goals," said the KCNA report.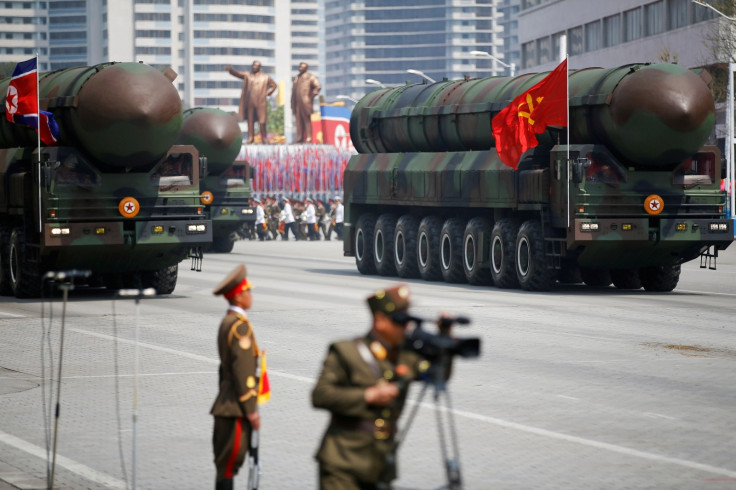 The North had conducted so far five nuclear detonations in the past and two of them were carried out in 2016. Earlier reports said there were indications suggesting the North had been preparing for its sixth nuclear test.
In July 2017, the Kim regime also conducted two consecutive test-launches of ICBMs followed by another long-range missile in late September. The strike range of those missiles would potentially put some of the American cities within its attack radius.