A Million Christmas Lights Blaze at Croatia Home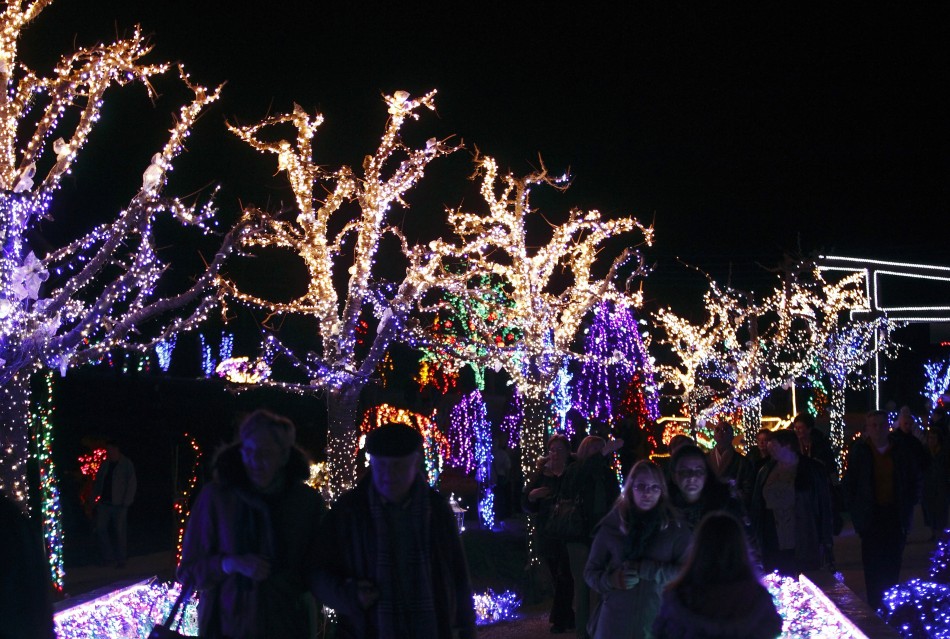 A family in Croatia have created their very own winter wonderland in their country estate by using more than 1.2million Christmas lights in their decorations.
Every year, the Salaj family celebrate Christmas by adding more lights to their 17 acre estate in the village of Grabovnica in Croatia, which this year topping the one million mark.
The family started in 2002 with 70,000 lights lay across the small trees and shrubs which adorn their land, the projects, which they call "a Christmas story" has expanded year upon year.
Now, tens of thousands of visitors flock to the estate to witness the festive scenery featuring lit up Santa Clauses, sleighs and reindeers.
"My childhood was really... we were poor. My father had a mill but it was destroyed in World War Two. On top of that, my mother left us when I was four so father and I ended up alone," said Zlatko Salaj, owner of the estate.
"It was a sensation in the whole region, particularly for children. People asked me how many lights I would use the following year and I said '100,000'. So the number grew more and more each year."
Today Mr Salaj and his family use more than three miles of underground cables and 111 miles of wires placed on trees and shrubs to power the display. The display cost the family £5,800 in electricity bills last year, so they decided to charge a small fee for visitors, but have no intention to stop putting up the lights for future Christmases.
© Copyright IBTimes 2023. All rights reserved.