Millions of people in some of America's lowest paying jobs are set to get a pay hike in the New Year. 19 states across the US have decided to increase the minimum wage in 2017, a move that labour advocates believe will boost the economy by giving consumers more money to spend.
New York state will offer different wages based on region. It will give $11 (£8.95), $10 and $9.70 per hour in New York City, its downstate suburbs and in other places, respectively. There will be a difference in wages for some specific businesses like fast-food restaurants and the smallest New York City businesses.
California will raise its wage to $10.50 per hour for larger companies, The Associated Press reported. At $11 per hour, Massachusetts and Washington state are set to offer the highest new minimum wages in the country.
22 cities and counties, including San Diego, San Jose and Seattle will also hike their minimum wage this weekend, ringing in a positive new year for many Americans who currently find it difficult to make ends meet.
In Arizona, Maine, Colorado and Washington, voters approved increases in this year's election while in seven other states – Alaska, Florida, Missouri, Montana, New Jersey, Ohio and South Dakota – the hike is an automatic one based on indexing. Arkansas, Connecticut, Hawaii, Michigan and Vermont will also be increasing wages at the start of the year while Oregon, Washington, DC, and Maryland will do so later in 2017.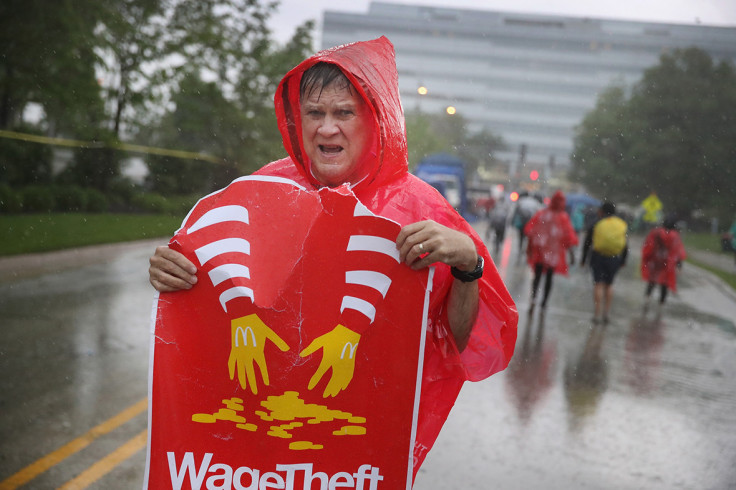 "This $1.50 increase, I cannot even comprehend or tell you how important this will be," Alvin Major, a New York City fast-food worker who helped lead the fight for the increase in his state said, according to ABC News."The price of food has gone up. Rent has gone up. Everything has gone up. This will make a difference for so many people."
Labour advocates have argued that the increase in wages will not only be beneficial to workers but will also boost the economy by allowing consumers to spend more. However, not everyone is happy about the pay hike. The state Chamber of Commerce and Industry in Arizona filed a lawsuit challenging the increase from $8.05 to $10 but on 29 December, the state's Supreme Court refused to temporarily block the raise.
Despite multiple efforts to increase the federal minimum wage, the national minimum was last raised, to $7.25, in 2009.