Milo Yiannopoulos resigns from Breitbart amid paedophilia controversy
The writer said he did not want his 'poor choice of words' to distract from the website.
Writer and alt-right speaker Milo Yiannopoulos has resigned from Breitbart after footage emerged of him making comments that appeared to defend paedophilia.
The senior editor of Breitbart announced his resignation from the right-wing news website in a statement issued on 21 February.
He said: "Breitbart News has stood by me when others caved. They have allowed me to carry conservative and libertarian ideas to communities that would otherwise never have heard them. They have been a significant factor in my success. I'm grateful for that freedom and for the friendships I forged there.
"I would be wrong to allow my poor choice of words to detract from my colleagues' important reporting, so today I am resigning from Breitbart, effective immediately. This decision is mine alone."
The comments made by Yiannopoulos in a video posted to You Tube in January 2016 argued the benefits of relations between teenage boys and older men.
Appeared on the podcast The Drunken Peasants, he said sex between "younger boys" and older men could be viewed as "a coming of age relationship" and that people "can get hung up on this child abuse thing".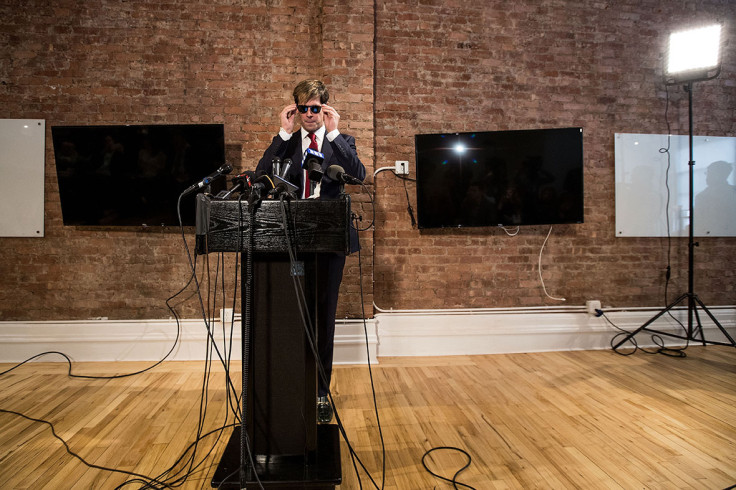 He also said he was sexually abused by a priest when he was younger, but defended the priest's actions, stating: "I'm grateful for Father Michael. I wouldn't give nearly such good head if it wasn't for him."
The discovery of the footage also resulted in the cancellation of his book deal with Simon & Schuster as well as the cancellation of his appearance at the Conservative Political Action Conference.
Yiannopoulos added in his statement: "When your friends have done right by you, you do right by them. For me, now, that means stepping aside so my colleagues at Breitbart can get back to the great work they do."
© Copyright IBTimes 2023. All rights reserved.