Mind Candy, creator of the hugely successful Moshi Monsters children's online game franchise, has decided to launch a magazine aimed at getting young girls between the ages of 7-10 interested in technology.
Poppet Magazine will feature the adventures of Poppet, a pink monster with big blue eyes, wearing blue boots and is the second most popular monster species in the whole Moshi Monsters line.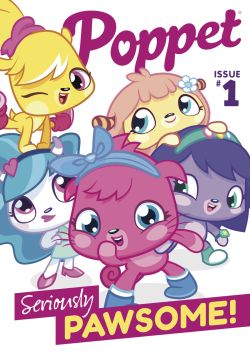 Each issue of the magazine will feature the different types of jobs women can do in the technology industry; developers, product managers or programmers.
The magazine will also introduce new monster characters like Zaffi, a tech-savvy Moshi Monster who runs a Tech Squad, similar to the tech version of the Brownies' after-school activity organisation.
Zaffi's Tech Squad
To join Zaffi's Tech Squad, readers learn about technology through puzzles, recipes, interviews and stories, and are encouraged to complete tech-related challenges like learning simple computer coding so that they can earn a badge of honour.
"There is nothing currently in the market that aims to bring this exciting industry to life for this age group," said Poppet magazine editor Jessica King.
"Mind Candy has education at the heart of its company values and we felt that there was a gap in the market when it came to educating young girls about the tech world; how to get involved, what jobs are available, but mostly how cool and creative it is."
The magazine is also accompanied by Poppet's official website, where kids can watch cartoon music videos starring Poppet and download additional content like desktop wallpapers, colouring outlines and hopefully technology projects in the near future.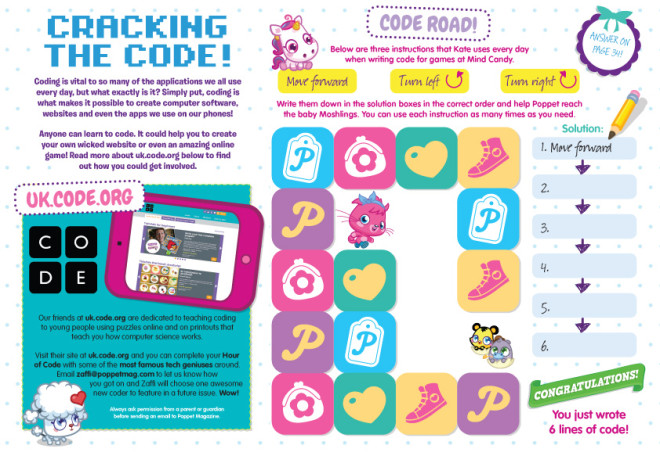 Mind Candy already runs the Moshi Monsters magazine, UK's biggest-selling children's magazine which currently outsells both Vogue and Grazia.
Poppet is the favourite choice for young girls who play the online game and Poppet recently got its first iPhone app, Talking Poppet.
Women in technology
In the last two years, there has been a serious movement towards getting more women into the technology industry and in getting better rights for women in an industry that continues to be dominated by men.
According to a report released by the Centre for Economic Performance (CEP) in June 2013, there continues to be a gender split in the salaries that women and men earn in their first jobs after graduating from university.
While women, on average, were collecting between £15-17,999 and £21-23,999 in pay, men were more likely to earn salaries of £24,000 or more.
There is an overall lack of interest in computing, as the latest available statistics from the UK's Department for Education shows that in London only 382 female students decided to take Computing/Computer Studies at A-level, out of a total of 98,000 A-levels taken, and out of the students who took the Computer Studies A-level, ten times as many boys took the subject as did girls.