Gender-Specific Toys: Daughters Should Be Playing With Lego, Not Dolls
Education minister Elizabeth Truss says girls shouldn't be 'pushed into fashion over farming'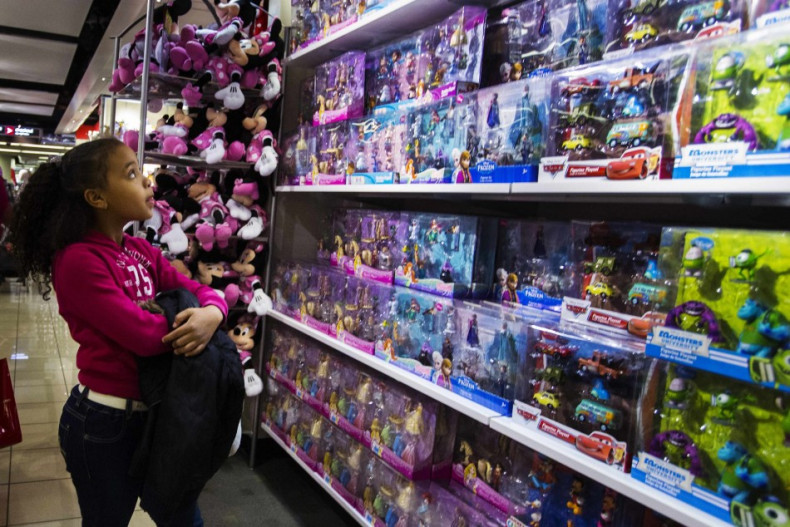 Education minister Elizabeth Truss says parents must encourage their daughters to play with toys which are not gender-specific, such as Lego, to give them a chance of competing for jobs in fields such as engineering when they eventually leave school.
The influence of gender-specific toys – trains for boys, dolls for girls – on a child's adulthood has been debated for decades hitting the headlines again last December when Marks and Spencer agreed to "gender-neutral" packaging for all its toys.
The high street retailer's move was in response to complaints from customers over its Boys Stuff range of aeroplanes, cars and a little fire station – designed for "little firemen everywhere". Not little firewomen.
Indeed girls toys have always tended to be "feminine" – dolls, make-up, hairdressing and toy kitchens – while boys have their choice from a wide range of adventure games involving for example action, war and construction.
Speaking in a magazine interview, Truss argues that young girls should not be "pushed into fashion over farming" and that parents should engage their children in what they find interesting, but without forcing them.
Studies in the 1970s by feminist educational researchers discovered that while girls developed their communicative skills and emotions, boys gained technical skills through play. In the 1980s, the national curriculum and improvements in girls' schooling – theories that connected toys and learning potential became unfashionable.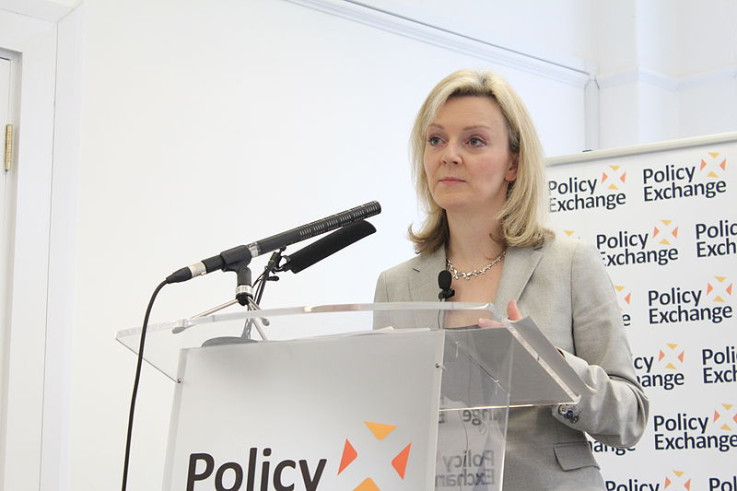 Elizabeth Truss is an advocate of Let Toys Be Toys, along with Jo Swinson
Wikimedia Commons
However, the issue has taken off again – as toys display greater gender stereotyping – not just through function, but colour and packaging.
Truss is an advocate of the campaigners Let Toys Be Toys, a group that aims to address this issue. Another supporter is Jo Swinson, the minister for women and equalities. The group believes that packaging, specifically aimed and girls and boys, limits children's interests rather than encouraging learning, imagination and creativity. They have asked retailers and manufacturers to sort toys by theme or function.
Becky Francis, the author of the study Gender, Toys and Learning, asserts that while people believe toys are "androgynous" – it is more obvious than ever that toys are separately marketed at girls and boys. She even points out that they are found on separate aisles in shops. This could encourage girls who might be interested in engineering, or boys interested in nursing, to feel their interests are out of bounds.
Toys are much more than playthings. The skills young girls and boys develop as a child teach them to socialise, problem-solve and learn skills. Many of these personality traits and abilities stay with the child as they grow up, contributing to their adult personalities and future career paths. With gender equality being address more and more in the workplace, neutralising sex-specific toys could be one more problem solved.
In a Worldpay Zinc survey last month, in which 2,000 people were asked questions on attitudes in the workplace – which revealed certain careers are still believed to be suited to gender.
In the study, one in ten people said they might not trust a female pilot. Figures showed 5% would be worried if they knew their plane was being piloted by a woman. Most alarmingly, 3% of people would get off the plane or change their flight – or complain about it. Perhaps, by addressing this problem at an early age, these prejudices will slowly die out.