Minister apologises for civil service Brexit 'conspiracy theory'
Steve Baker suggested Treasury officials were trying to influence Brexit policy.
Row stems from leak of analysis showing Brexit will damage UK economy in every scenario.
Baker forced to apologise after audio recording threw doubt on his comments.
Brexit under-secretary Steve Baker has apologised to parliament for backing a "conspiracy theory" claiming that the civil service was attempting to derail Brexit.
On 1 February, Baker said he had been told that Treasury officials were deliberately producing negative economic models in an attempt to influence Brexit policy.
The supposed source of the information, EU policy expert Charles Grant, denied being Baker's source.
Prospect magazine later released an audio recording of the conversation, in which Grant claimed "the Treasury is determined to stay in the customs union". However, there is no suggestion that civil servants were misrepresenting their analyses.
Downing Street initially supported Baker, but after the release of the audio said he had made a "genuine mistake".
In his apology, Baker admitted, "In the context of that audio I accept that I should have corrected or dismissed the premise of my Hon Friend's question. I have apologised to Charles Grant who is an honest and trustworthy man."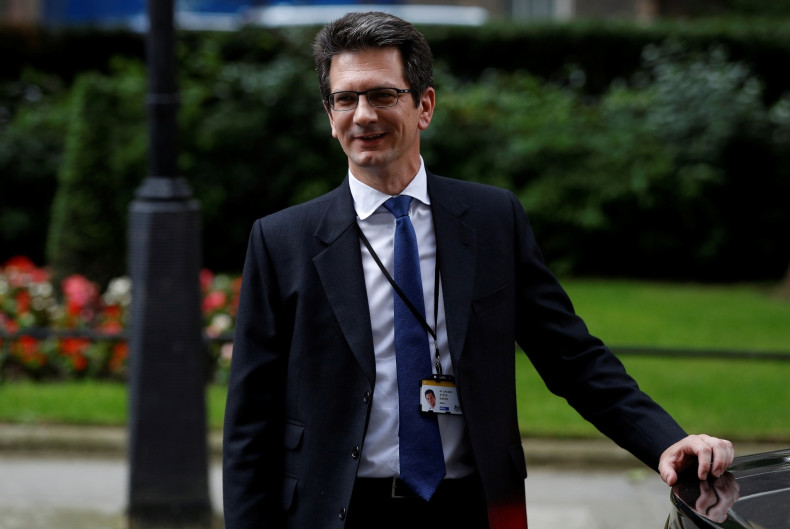 Baker said he had the "highest regard" for the civil service. "As I explained yesterday [1 February], I considered what I understood to be the suggestion being put to me as implausible because of the long-standing and well regarded impartiality of the civil service," he said.
Dave Penman, general secretary of the FDA union representing civil servants, said, "To stand at the despatch box and refuse to challenge a half-baked conspiracy theory about the civil service - one that is even now being disowned by its supposed source - is the height of irresponsibility from a serving minister."
The saga began with the leak of Brexit analysis documents suggesting that the UK economy would suffer from any Brexit scenario.
In a parliamentary discussion about the leak, Jacob Rees-Mogg - chairman of the eurosceptic European Research Group, of which Baker is a prominent member - asked Baker if it was true that he had been told Treasury civil servants "had deliberately developed a model to show that all options other than staying in the customs union were bad, and that officials intended to use this to influence policy".
Rees-Mogg was referring to a supposed conversation between Baker and Grant during the Conservative Party conference in October 2017.
In response, Baker said that Rees-Mogg's accusations were "essentially correct". After being challenged by MPs, he commented, "I didn't say it was correct. I said the account that was put to me is correct.
"It was put to me, I considered it an extraordinary allegation, I still consider it an extraordinary allegation."