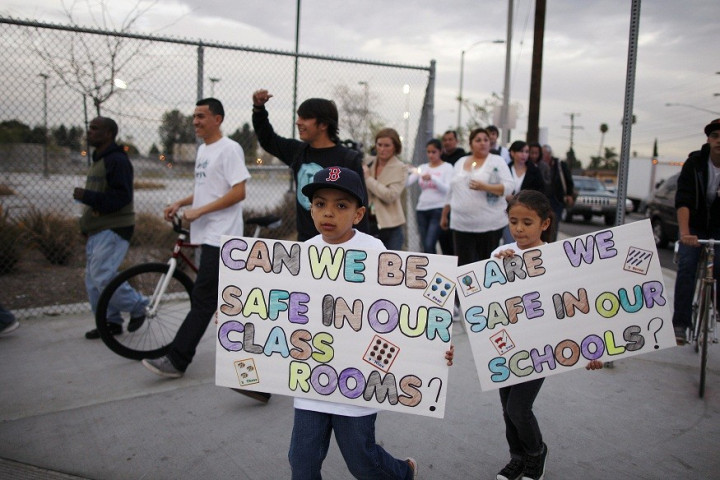 The entire teaching staff at Miramonte elementary school in Los Angeles have been given jobs elsewhere after two teachers were arrested on charges of sexually abusing children.
Los Angeles superintendent of schools John Deasy announced that 88 teachers and 40 support staff at Miramonte were to be replaced by new workers as an investigation into allegations of sexual abuse at the school got under way.
Former Miramonte teacher Mark Berndt has been charged with committing lewd acts on 23 children, including photographing them bound and gagged. Teacher Martin Springer was arrested for allegedly abusing two girls in his classroom.
The plan to replace every teacher and member of staff was intended to rebuild confidence among families who have lost faith in the school. More than a quarter of the students were absent during protests by parents to demand more protection at the school, the Los Angeles Times reported.
Berndt, 61, who worked at the school for 32 years, is alleged to have abused 23 children aged seven to 10 between 2005 and 2010. He remains in jail on $23m (£14m) bail and could face life in prison if convicted.
Springer, 49, who taught at Miramonte for his entire career, which began in 1986, was arrested for allegedly fondling two young girls in his second-grade classroom. He is being held on $2m bail.
Investigators said that they know of no connection between the two cases.