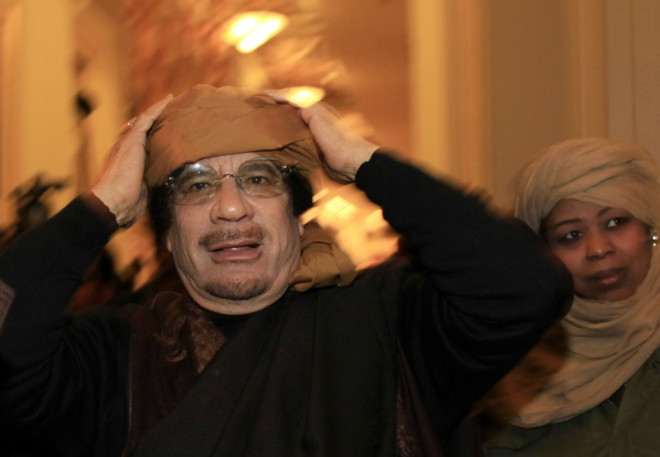 Libya has launched its second mis-selling derivatives court case in 2014 after it accused Societe Generale of ploughing tens of millions of dollars into accounts of associates of Saif al-Islam, the son of former Libyan leader Muammar Gaddafi.
According to a Financial Times report, the Libyan Investment Authority (LIA) filed a $1.5bn (£902m, €1.1bn) lawsuit against France's second largest lender at London's High Court. The suit alleges the mis-selling of $2.1bn worth of derivatives, related to bribes.
"SocGen contests the unfounded allegations in the LIA complaint," said the bank in a statement.
However, Libyan authorities intend to sue the bank.
"This claim, together with the one against Goldman Sachs that was initiated in January 2014, reflects the desire of the LIA's new board of directors to redress previous wrongs and seek the recovery of these substantial funds as it seeks to invest and generate wealth for the people of Libya," said AbdulMagid Breish, chairman of the LIA.
"The former Libyan regime left behind many challenges in its wake. The LIA is resolved to address these challenges, and to develop a new strategy for the future. The board has embarked on a short to medium-term transformation program to strengthen the LIA and to enhance its corporate governance in accordance with best practices, enabling the institution to invest wisely for the future."
Between 2007 and 2009, LIA accuses SocGen of funnelling $58m to a Panamanian-registered company, Leinada, for advisory services related to the derivative trades that the Libyan sovereign wealth fund entered into with SocGen.
Much like its lawsuit against Goldman Sachs, LIA claims Leinada did not have the expertise to advise or structure such deals.
LIA claims it deserves damages for alleged fraud after it suffered massive losses.
Earlier this year, Libya's sovereign wealth fund filed a lawsuit against Goldman Sachs for more than $1bn after claiming the bank mis-sold it a complex range of derivatives and exploited a lack of financial knowledge at Colonel Gaddafi's investment fund.
Similar to the SocGen case, LIA claimed that Goldman reaped $350m in profits from $1.1bn of complex derivative trades that proved to be worthless after the financial crisis of 2008.
Unlike similar court cases around the mis-selling of derivatives, LIA claims that Goldman would train LIA employees and senior management in relation to financial markets and products, as well as offer them "long-term strategic investment advice".
In exchange, LIA handed over $500m in mid-2007 and then deposited $150m and $200m for the bank to invest on its behalf, as well as other payments.
However, LIA claims that Goldman ended up conducting "highly speculative gambles" where the "interests of the LIA and Goldman were not aligned, and cautioned that the LIA had placed too much trust and confidence in Goldman".
The filings also say that when Goldman's executive director in charge of Libyan investments, Youssef Kabbaj, was summoned to the LIA's office to explain, he was thrown out of the building by LIA director, Mustafa Mohamed Zarti.
Court documents also report that Goldman allegedly offered to make Libya one of its biggest investors, as part of a compensation deal, after the investment bank lost virtually all LIA's cash.
Goldman said in a statement: "We think the claims are without merit, and will defend them vigorously."