Miss World 2012: Top 10 Beach Beauty Contestants [SLIDESHOW]
Two British girls are included in Miss World Top 10 Beach Fashion.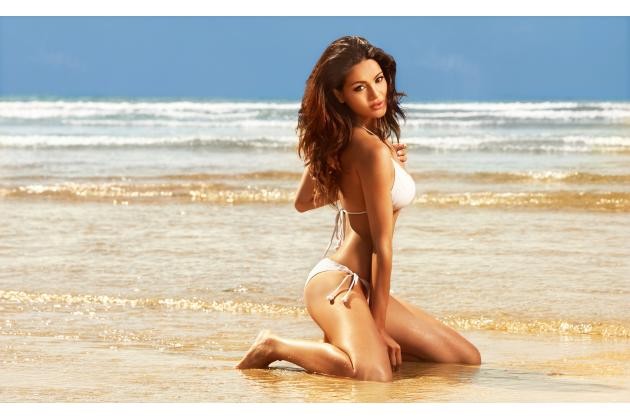 The Miss World 2012 beauty pageant has gotten underway, with contestants from across the world competing in preliminary competitions at the venue of Ordos in Mongolia.
A total of 116 contestants from the participating countries will compete in the competition, which is scheduled for 18 August.
The Miss World Organiser has announced the Top Ten beach beauties, and at the top of the list are Tiffany Brien (Miss Northern Ireland) and Sophie Moulds (Miss Wales).
Brien, 21 was quick to express her delight at her placing. On her official Facebook page, the 21-year-old wrote that she was "delighted to be top 10."
Other members of the top 10 also used social media in reaction to the list's publication.
"I made top ten for beach body!!! I'm so happy," wrote Miss Colombia, 21-year-old Barbara Turbay.
Miss Australia, Jessica Michelle, thanked the organisers for the honour.
"Just got announced TOP 10 Beach Beauty!! So humbled by the organisation's decision, thank you!!" she posted on her Facebook Timeline as soon as the announcement was made.
The announcement for the Top Ten in Miss World Beach Fashion was made on 16 August at the Crowne Plaza Hotel in Ordos. The final winner will be revealed on the night of the final contest. The photo session involving the winners was actually completed even earlier, with the desert outside Ordos as the backdrop and the contestants in rainbow-shaded bikinis.
Click Start to begin the slideshow of the Top Ten Beach Beauty contestants and the countries they represent.
© Copyright IBTimes 2023. All rights reserved.