Miss World organisers have confirmed that contestants for the 2013 pageant will not feature in bikinis. The decision has been taken to avoid upsetting sentiments in the host country of Indonesia. The southeast Asian country has a Muslim majority and sections of the population have protested against what they see as "an excuse to show women's body parts".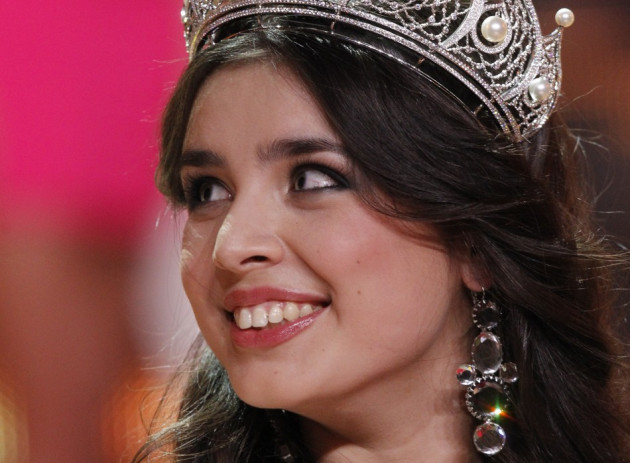 The 2013 Miss World pageant, to be held in September, will feature 137 contestants. Miss World 2012 was Yu Wenxia from China.
"I don't want to upset or get anyone in a situation where we are being disrespectful," Miss World Organisation chairwoman Julia Morley said, adding, "We treasure respect for all the countries that take part in the pageant."
It is understood that the contestants will wear a traditional Balinese sarong.
"Indonesia is designing for us a very beautiful one-piece beachwear, and I'm very happy with them," Morley continued, explaining that the bikini round would be replaced by a beachwear fashion show.
"There will no bikini in this year's Miss World pageant to respect our traditional customs and values," Adjie S Soeratmadjie, a local organiser, confirmed.
This is not the first time hard-line Muslim sentiments have forced changes in these situations. Pop icon Lady Gaga, for example, was forced to cancel a concert after protestors threatened to burn down the venue; she was accused of performing in "bra and panties".
The Miss World 2013 pageant faces considerable criticism from within its host country, with the nation's top Muslim clerical body - the Indonesian Council of Ulema (MUI) - having already called for its cancellation.
"That contest is just an excuse to show women's body parts that should remain covered. It is against Islamic teachings," Mukri Aji, a MUI member from the West Java province, was quoted.
And according to the Washington Post, Hizbut Tahrir Indonesia (another hard-line Muslim group) has threatened protests if the competition isn't moved to a different country.