Miss Zimbabwe 2015: Emily Kachote stripped of title after nude WhatsApp photo scandal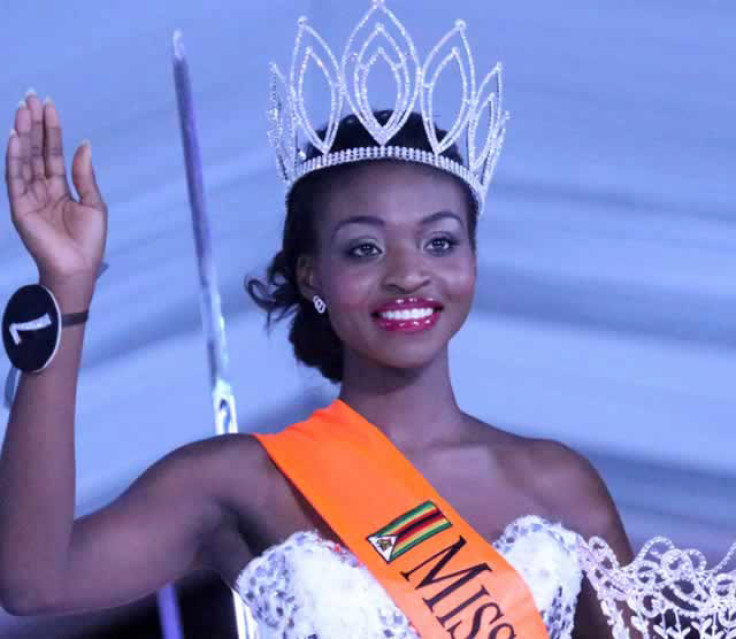 Miss Zimbabwe 2015 has been stripped of her title after admitting to posing for nude photographs. The pics were later leaked online.
Emily Kachote has been embroiled in the sex scandal since May after naked images, allegedly leaked by an ex, appeared on the instant messaging service WhatsApp.
Organisers of the pageant released a statement on Thursday 11 June saying that the 25-year-old beauty queen had shown "immoral behaviour" and broken rules stating beauty queens must never pose nude.
"Winners of the Miss World Zimbabwe beauty pageant must not have posed nude either professionally or socially in all forms of media," a spokesperson for the Miss Zimbabwe Trust said.
"Being in a relationship, making sexual advances to anyone and any behaviour categorised as immoral by the Miss Zimbabwe Trust are grounds for instant disqualification and dethronement," they added.
Kachote, a financial advisor by trade, had previously addressed rumours that she was the victim of an ex-boyfriend.
"I was hoping the pictures would have been deleted by now since it happened a long time ago and I last spoke to the guy a year ago. I no longer have anything to do with him," she told New Zimbabwe website.
"I have always suspected that those pictures would circulate, but it happened a long time ago, and I believe my past does not determine where I am going," she added.
Runner-up Ann-Grace Mutambu will replace Kachote and represent Zimbabwe at the Miss World pageant in Sanya, China, in December.
In a bizarre twist, Miss Zimbabwe 2014, Thabiso Phiri, was also caught up in a nude photo scandal. The Trust claims Phiri resigned the title of her own accord.
© Copyright IBTimes 2023. All rights reserved.