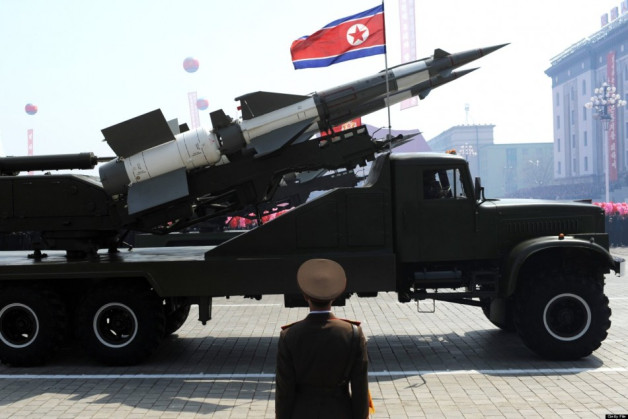 When an earthquake struck Japan early on Saturday 13 April, a Japanese official mistakenly announced that the country was under a missile attack from North Korea.
The worker in the transport ministry's western Osaka aviation bureau emailed 87 officials after the southwestern city of Kobe was hit by a 6.3 magnitude earthquake, intending to warn of possible damage to the airport.
The message he actually sent had been prepared in case of an attack from the rogue communist state, and despite officials in the western Hyogo prefecture realising the error and retracting the warning after six minutes, one domestic flight was delayed as a result.
Japan is currently on high alert after weeks of increasingly belligerent language from North Korea's leader Kim Jong-Un.
Patriot surface-to-air missiles have been deployed around the capital Tokyo to protect its 30 million inhabitants, and cruisers with missile interceptors are patrolling the Sea of Japan.
North Korea reportedly intends to target Tokyo first in the event of a war.
"Japan is always in the cross-hairs of our revolutionary army and if Japan makes a slightest move, the spark of war will touch Japan first," the North Korean Central News Agency announced.
It was the second time this week that a North Korean missile attack had been mistakenly announced in Japan, after one official wrongly issued a warning to 40,000 followers on Twitter on Wednesday.
US Secretary of State John Jerry arrived in Beijing today to discuss China deploying its influence to rein in North Korea. He will fly to Japan for talks tomorrow.
The earthquake struck near Awaji island in the Seto Inland Sea southwest of the city of Kobe at 5:33am on Saturday 13 April (2033 GMT on Friday), said the country's meteorological office, destroying houses and injuring 24 people.
It struck in the same area where a magnitude 7.2 quake struck in 1995, killing more than 6,400 people.
The agency warned that there could be aftershocks for about a week.