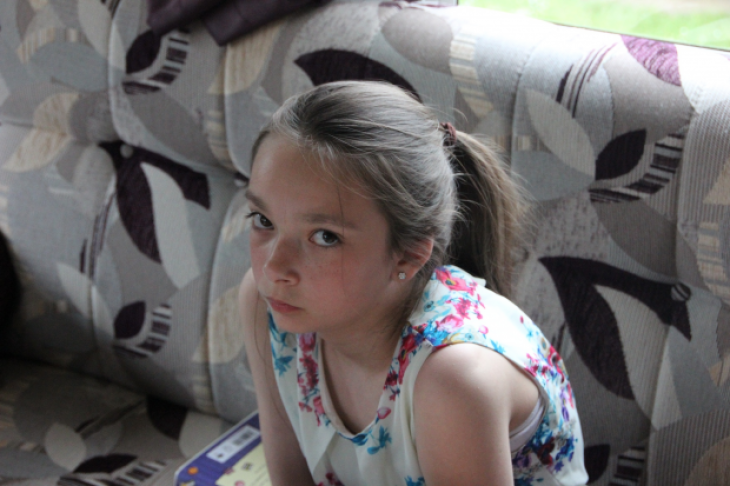 Missing Mansfield teenager Amber Peat left home after she had a "minor argument" over cleaning a cool box with her parents. The 13-year-old has was last seen at her home in Bosworth Street at about 5.30pm on Saturday (30 May).
She is described as white with long dark brown hair, around four feet tall and of a petite build with brown eyes and a tiny scar above her lip.
She was last seen wearing a black Puma zip up top, purple trainers and blue jeans. Her disappearance spawned Facebook and Twitter posts hoping to find her.
At an emotional press conference today (2 June), step father Danny described the moment he last saw Amber.
"We told her to clean the cool box out. She didn't want to do the chore. That was the last conversation. We asked her to do that and then the door went."
Mother Kelly said she went outside to see where she was "but she was just gone".
Nottingham Police remain "open minded" about Amber's disappearance and have denied it might be linked to a game where young social media users go missing.
Detectives are searching the area near the family home and will widen it to 1km around the site.
Earlier in the press conference, Danny described Amber as an avid reader who would start reading "if she had five minutes spare". On a recent holiday to Cornwall Amber had been singing karaoke and surfing, he added, and said she was not active on social media.
If you have any information on Amber's whereabouts please call Nottinghamshire Police on 101 or Crimestoppers anonymously on 0800 555 111.