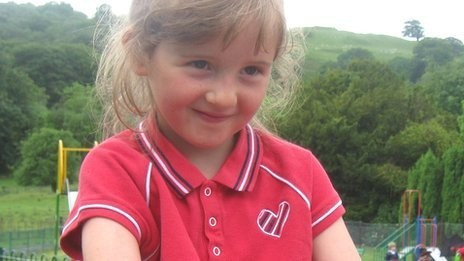 Police have reassured the family of April Jones that they will not stop their huge search for the missing five-year-old and are prepared to continue until Christmas and beyond.
April disappeared from near her home on Machynlleth's Bryn-y-Gog estate on 1 October.
Even though police has expressed fears that there was little or no hope of finding April alive, Supt Ian John vowed that the hunt for April could go on for months.
He said: "We said goodbye to 150 officers this morning and they've been replaced by another 150 specialists.
"Numbers may fluctuate a bit on a daily basis but while we still have viable lines of inquiry, we will continue to search. We could still be here at Christmas or the New Year, we could be finished in two weeks.
"We are not going anywhere until we have done our job. We are here for the long-term if we need to be."
Prime Minister David Cameron praised the community of Machynlleth after April, who has cerebral palsy, disappeared.
"The whole country has been shocked by the appalling events but the country has been lifted and incredibly impressed by this community, Machynlleth, and what everybody has done to help the police, to help the emergency services," he told MPs at Prime Minister's Questions.
"We've seen a whole community come together, not just in grief but in action to help this family and I think it a huge credit to everyone involved."
Mechanical diggers were brought in near to where April was last seen.
Mark Bridger, 46, has since been charged with murder and child abduction.