Missing British Yachtsmen: US Navy Recovers Hull of Missing Yacht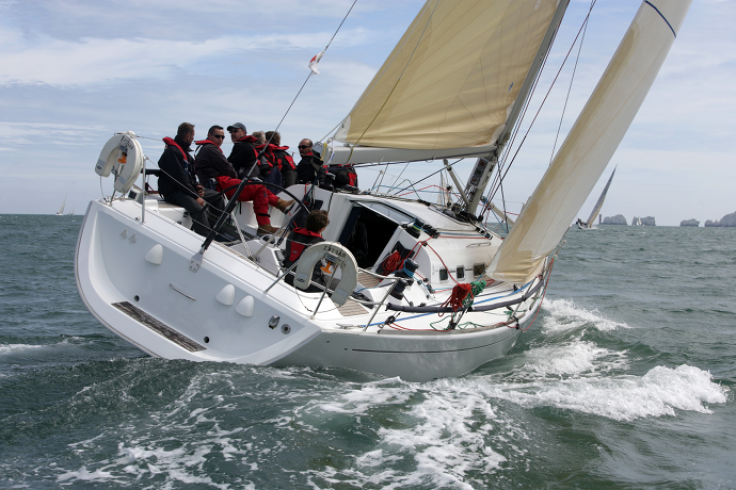 A US Navy warship has located the hull of the British yacht, the 'Cheeki Rafiki', which went missing in the Atlantic Ocean.
The boat, with a four strong crew, is said to have capsized after running into trouble during a voyage from Antigua to the UK on 15 May.
A surface swimmer was able to identify the name on the back of the boat, but was unable to enter the hull of the vessel.
The four British sailors on board the yacht are Paul Goslin, 56, from West Camel, Somerset; Steve Warren, 52, from Bridgwater, Somerset; skipper Andrew Bridge, 22, from Farnham, Surrey; and 22-year-old James Male, from Romsey, Hampshire.
Earlier, the families of missing yachtsmen said the latest development is a cause for optimism that they might yet would be found.
An initial search for the vessel was called off on Sunday due to bad weather in the Atlantic Ocean, but it was resumed on Tuesday following public pressure, after 200,000 people signed an online petition calling for US coast guards to resume the search for the men.
The news of the recovery of the hull comes as the US Coast Guard said the search will be called off by midnight on Friday - 5am on Saturday UK.
The search has been located around 1,000 miles east of Cape Cod, Massachusetts, and has included commercial vessels as well as aircraft from the US Coast Guard, the US Air Force, the Canadian military and the RAF.
Debris was found in the search area on Thursday, but none of the objects match the missing yacht.
The US coast guard has reported that the recovery of the hull is a significant development and it is expected that the yacht will be found soon.
© Copyright IBTimes 2023. All rights reserved.