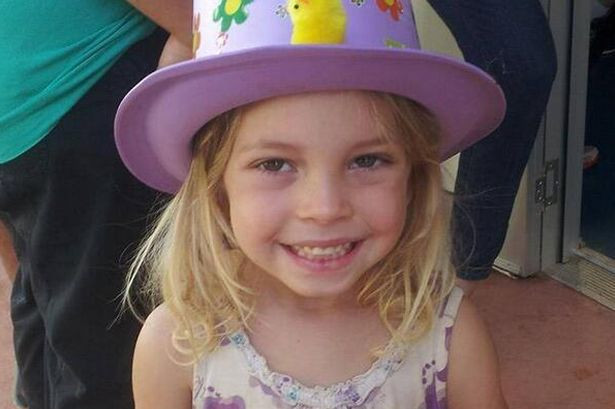 A missing girl has sparked a frantic search in South-Eastern Australia in a case with disturbing parallels to that of missing British girl Madeleine McCann who vanished aged three during a family holiday in Praia da Luz, Portugal, in 2007.
Three-year-old Chloe Campbell is the subject of a huge search after she was feared kidnapped from her home in Chiders, a remote town in Queensland with a population of around 1,500.
Father Garth Campbell said Chloe would not have wandered off by herself from where she usually slept in the lounge of the family home.
Campbell said: 'I don't think there's any possible way she's wandered off. ''She wouldn't leave the yard by herself. I think it's got to be someone who knows me, in how they got in, where she sleeps. ''They knew she was sleeping in front of the TV.''
He said the family were "blaming ourselves" for her disappearance because they suspect an intruder gained entry to the home through a window which was left unlocked.
An adult-sized footprint was found on the family's car parked next to the window.
Campbell said: "I hope someone that's taken her is looking after her. ''Giving her brekky (breakfast), lunch, I don't know - I don't know what to think. Maybe someone took her who can't have kids or something like that.''
A helicopter is scouring the area from the air while the search continues on foot on the ground.
Police inspector Kevin Gutteridge said: "We hold very serious concerns for the safety for the little girl, as we do for every missing person reported."
The case of missing Chloe has continued to attract uncanny comparisons with Madeleine McCann's disappearance. Both children are caucasian with blonde hair, while publicity images to help the search featured McCann wearing a purple-coloured hat, similar to one worn by Chloe in the image released in her appeal posters.