Missing flight MH370: Seat found on Reunion Island by beach cleaner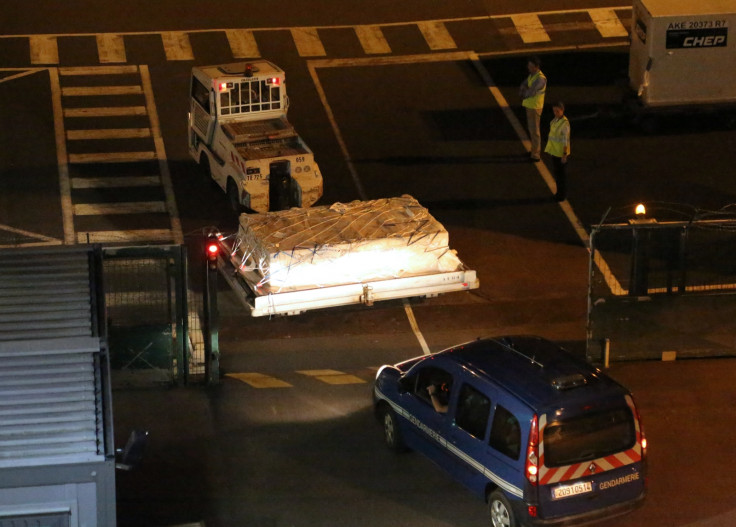 A man has claimed to have found a blue seat on the island of La Reunion, where wreckage thought to be from flight MH370 had earlier washed up.
Speaking to the Sunday Telegraph, Nicolas Ferrier claimed he spotted what he thought looked like a bus seat, while on his daily patrol of the Indian island picking up debris from the beach.
He said he found the seat in early May along with suitcases which he burned after mistaking them for rubbish.
"It wasn't until Wednesday that it hit me what it could have been. It was probably part of that plane," he said.
The latest claims come as wreckage thought to be from the missing plane arrived in France for investigators to examine.
The plane debris discovered by beach cleaners, is thought to belong to the vanished Boeing 777 which was carrying 239 passengers and crew when it disappeared from trace in March 2014.
An Air France flight carrying the debris landed at Orly airport near Paris just after 4am UK time.
It will be delivered to a military unit near the southwest city of Toulouse which specialises in analysing aviation wreckage.
Discovery of the debris may finally confirm the plane crashed into the sea after veering off course from Kuala Lumpur to Beijing.Investigators believe someone deliberately switched off MH370's transponder before diverting it thousands of miles off course. Most of the passengers were Chinese.
The debris will be analysed at a lab staffed by 600 experts that is operated by the defence ministry near Toulouse.
If the serial number on the flaperon confirms that it is from Flight 370 then the laboratory can use sophisticated tools to try to glean more information about the causes of the crash.
Malaysian Transport Minister Liow Tiong Lai told Reuters that additional Malaysian officials were heading to Reunion to look for more debris and others would go to France for the investigation.
Paris prosecutor François Molins appointed the investigative magistrate to lead the team of aeronautic and judicial investigators, including Malaysian authorities, to probe the aircraft part, says the Wall Street Journal.
The authorities in Australia, who are leading the search for missing aircraft MH370, are "increasingly confident" the piece of debris washed ashore on Reunion Island in the Indian Ocean belongs to the doomed airliner.
© Copyright IBTimes 2023. All rights reserved.