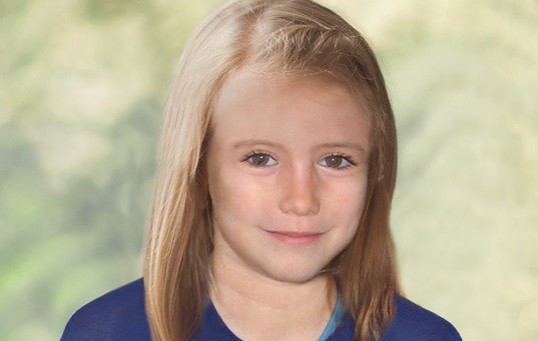 Police reviewing the disappearance of Madeleine McCann have said they are investigating 38 "persons of interest" as they progress to a formal investigation.
The Metropolitan Police have said they have generated new findings and new witness evidence and now want to speak to 38 people from a number of European countries, including 12 UK nationals believed to have been in Portugal at the time Madeleine disappeared.
Police believe she could still be alive. There is no evidence to suggest otherwise, they said.
Scotland Yard confirmed that Madeleine's parents, Kate and Gerry McCann, were not among the 38 people of interest in the investigation.
Madeleine went missing from Praia da Luz in the Algarve in May 2007 when she was four years old.
The official Portuguese police inquiry into Madeleine's disappearance ended in 2008, but Scotland Yard launched a review into the search following a request by Prime Minister David Cameron from the girl's parents.
Det Chief Insp Andy Redwood said: "We and the Portuguese authorities remain completely committed to finding out what happened to Madeleine, and everything we do is utterly focused on her best interests.
"We continue to believe that there is a possibility that Madeleine is alive. It is a positive step in our hunt for Madeleine that our understanding of the evidence has enabled us to shift from review to investigation.
"Over the last two years, what the review has told me is that there is no clear definitive proof that Madeleine McCann is dead. So on that basis I still genuinely believe that there is a possibility that she is alive."
The McCann family welcomed the force's shift from a review to an investigation into their missing daughter.
Family spokesman Clarence Mitchell said: "Kate and Gerry warmly welcome this shift in the Metropolitan Police emphasis. They see it as a huge step forward in establishing what happened and hope that it will lead to bringing to justice whoever was responsible for Madeleine's abduction."
Shortly before the sixth anniversary of her disappearance, Madeline's parents spoke of how they believed the police review into their daughter's disappearance is making "excellent progress".
A Scotland Yard spokesperson added: "We are satisfied that our review has now progressed to a position where we have identified 38 persons of interest.
"These individuals are from a number of European countries and we are now at an advanced stage of dialogue with each country.
"Over the coming months we will be conducting assertive enquiries, with the assistance of host countries to establish more information about the individuals concerned and any potential involvement".