The Australian search authorities have slammed claims that the missing Malaysia Airlines flight MH370 is in the Bay of Bengal.
Andre Milne, a volunteer investigator, based on eyewitness and satellite evidence, believes the doomed airliner is in the area and wants the public's help to prove it by contributing to his team's £1.3m (A$2.5m) search fund.
But the Australian Transport Safety Bureau (ATSB) insists the MH370 is not where he claims and "were not supported by known facts or careful analysis".
"It is for this reason the aircraft cannot be in Kazakhstan, Diego Garcia, the Maldives or indeed the Bay of Bengal," an ATSB spokesman told news.com.au.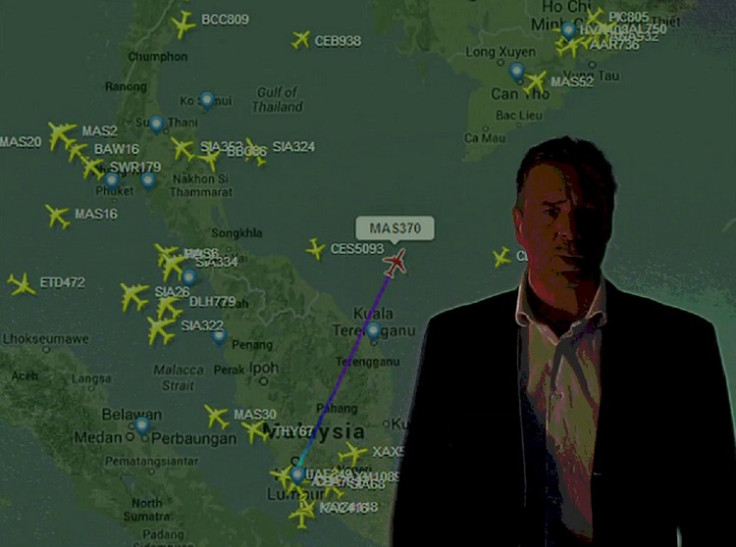 Milne wanted the public to donate a minimum of $10 to kick-start his campaign and be able to purchase a search vessel and necessary sonar equipment. It is not the first time it has been claimed the airliner might be located in the Bay of Bengal.
Australian geophysical survey company GeoResonance identified images via its satellite of an unknown wreck shortly after the disappearance of the airliner on 8 March, 2014 and there have also been eyewitness accounts reported of the plane flying low over the Maldives.
David Pope, one of the firm's consultants, told IBTimes UK earlier this month: "To rule out any other potential lead in this disappearance is completely incompetent when they are relying on data from Inmarsat [a British satellite telecommunications company] which is not complete.
"We absolutely welcome this new search being carried out as we would like someone to thoroughly check the Bay of Bengal with AUVs and ROVs [Autonomous Underwater Vehicles and Remote Operated Vehicles].
"We know some people associated with us who have been over there using sonar equipment that shows there is definitely something there at that location."
Inmarsat identified seven 'pings' or 'handshakes' based on radar data to suggest the aircraft crashed somewhere along the so-called 'seventh arc' in the Indian Ocean.
Martin Dolan, chairman of the ATSB, said last week the "seventh arc" was still the most "solid piece of information" investigators had. But added: "We're not blinkered as to what might be other possibilities, but everything tells us that the arc, and the southern portion of the arc where we're looking is where the aircraft might be found."
However, official investigators have gone back to square one to review the data which led them to the 60,000sq km area in the first place and now plan to double the search area.
No debris of the wreckage has ever been found. No distress signal was sent when the plane veered off course from its original flight path from Kuala Lumpur to Beijing shortly after take-off.
Earlier this year, the Malaysian Government officially announced the plane tragedy "an accident" with all 239 passengers presumed to be dead. It has been dubbed one of the biggest aviation mysteries of all time.