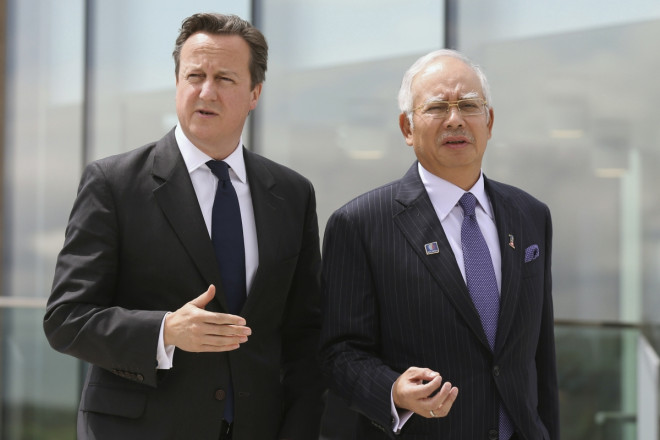 United Kingdom Prime Minister has spoken to Malaysia Prime Minister Najib Razak and offered a list of assets that he would be willing to send to assist the search effort for missing Malaysia Airlines flight MH370.
Cameron offered the UK's continued support in the search for the missing airliner in a phone call to the Malaysian premier.
The Malaysian authorities have been in contact with the UK's acting High Commissioner Simon Featherstone who pledged assistance of HMS Echo, which is on course to the southern Indian Ocean to join the search effort, according to Malaysia Transport Minister Hishammuddin Hussein.
The vessel is designed to carry out wide survey work at sea with the capability to collect large amounts of military hydrographic and oceanographic data.
"We continue to receive offers of assistance," said Hussein. "We welcome all assistance as we continue to follow every credible lead."
China has aided the search effort by dispatching three ships and three helicopters while Japan has also pledged its assistance.
"China is fully aware of our requirements – both at the moment and the possibility of deep sea search and rescue," said Hussein.
"I can assure you that the Chinese authorities are more than willing and have been very cooperative."
Background checks clean
After two objects were spotted by satellite imagery, Azharuddin Abdul Rahman, Director General of Civil Aviation, said the authorities could not confirm that the images were credible leads.
"Until today we have tried to remain positive in finding those objects. There must be sufficient analysis before we confirm those objects as credible leads," he said.
Ukraine has confirmed that background checks on the Ukrainian passengers on the missing flight have come back clean, according to Hussein.
The transport minister also confirmed that a briefing has been held with the families of the missing passengers with Chinese representation present and that Kazakhstan confirmed that there had been no sign of the airliner on its territory.
Day two of the search for the satellite debris continues after day one concluded with only a freighter and two groups of dolphins discovered.