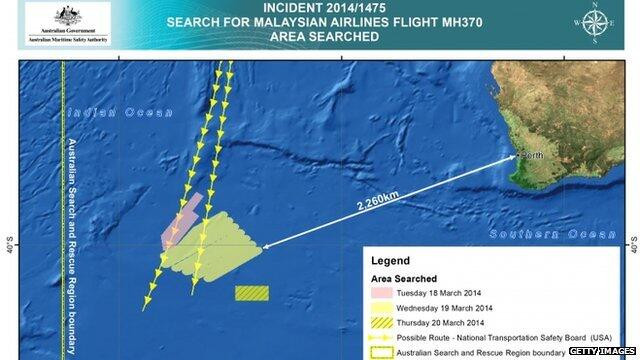 Malaysia's transport minister Hishammuddin Hussein said two objects of "reasonable size" detected in the southern Indian Ocean off Australia's west coast by satellite are a "credible lead" that gives hope to finding the Malaysia Airlines flight MH370.
But he warned that the search will continue in both 'corridors' until the Australian sighting is confirmed as the objects "might not be related to the aircraft".
"As a result of this information, four aircraft have been re-orientated to an area 2,500 kilometres southwest of Perth," Hishammuddin said. "A Royal Australian Air Force P-3 Orion aircraft arrived in the area at about 10:50am.
"The Royal Australian Navy ship HMAS Success is en route to the area but is some days away. The ship is well equipped to recover any objects located and proven to be from MH370."
Hishammuddin said that 18 ships are in the southern corridor, six from Malaysia, one from Australia, five from China and six from Indonesia.
He remarked that families of those missing "the one piece of information they want most is the information we just don't have: the location of MH370".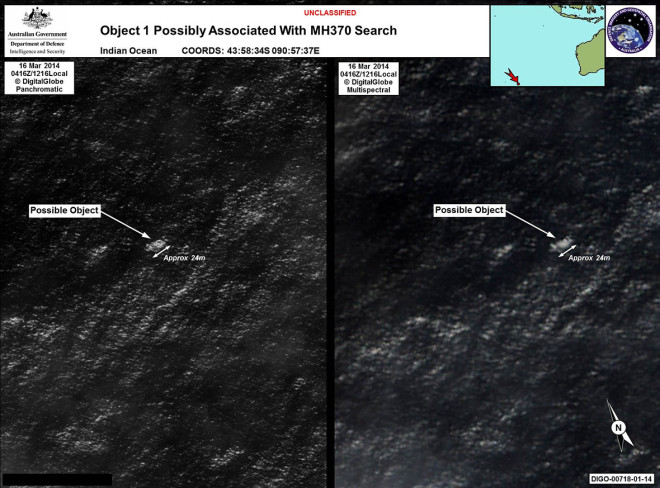 The largest Australian object is about 24 metres (78 feet) in length, and appeared to be bobbing up and down in the water, according to the Australian Maritime Safety Authority (Amsa), which is reviewing the satellite imagery.
Another, smaller object was also spotted, while a number of smaller images seemed to be scattered around the larger object.
Asked whether this was the best lead in the investigation, Hishammuddin said: "We consider all leads to be the same level of importance ... Satellite imaging and the experience that we went through in respect of the images from the Chinese satellite confirms that our position was correct from the start.
"Any leads that we receive must be corroborated and verified because, if found false, not only will it jeopardise our search but it will give false hope to the families."
Meanwhile, the Royal Australian Air Force P3 crew was unable to locate debris due to cloud and rain that limited visibility.