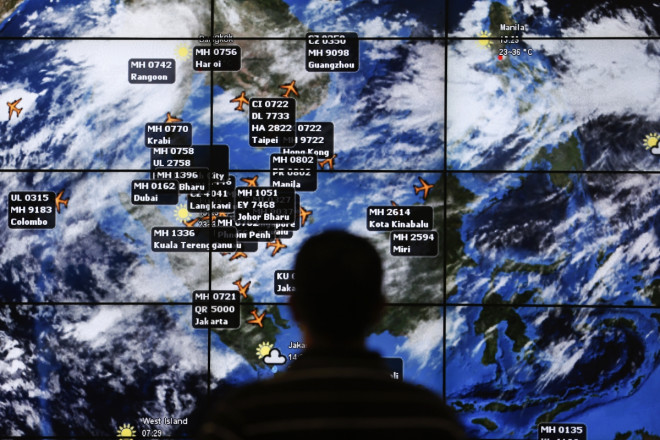 Thailand's military has said its radars had picked up an unknown airliner, suspected to be the missing Malaysia Airlines flight MH370, hours after the aircraft mysteriously vanished.
The military radar had detected a plane early on 8 March heading towards Kuala Lumpur and the Strait of Malacca, Thai air force spokesperson Air Vice Marshal Montol Suchookorn said.
Releasing the information 12 days after the flight with 239 people on board went missing, Thai air force said it did not think the aircraft entered the country's territorial airspace.
The Thai military said: "[An] unknown aircraft was detected at 12:28 [1:28 am Singapore time], six minutes after MH370 vanished," in the South China Sea, heading towards the Malaysian Capital and the Strait of Malacca.
When asked about the delay in releasing the information, the spokesperson said: "Because we did not pay any attention to it. The Royal Thai Air Force only looks after any threats against our country, so anything that did not look like a threat to us, we simply look at it without taking action."
"When they asked again and there was new information and assumptions from [Malaysian] Prime Minister Najib Razak, we took a look at our information again."
The latest revelation by Thai authorities is consistent with the belief that the missing jetliner took a sharp turn towards west after it abruptly disappeared from all radar screens.
Nonetheless, the fact that the radar detection was made public only after 11 days of intensive search is also fuelling speculation that there is a military cover-up by some South Asian countries which hold back on vital information to protect their military interests.
In an earlier blog-post, aviation expert David Learmount wrote: "Maybe these states' air defences, like Malaysia's, are not what they are cracked up to be. And maybe they wouldn't want the rest of the world to know that."