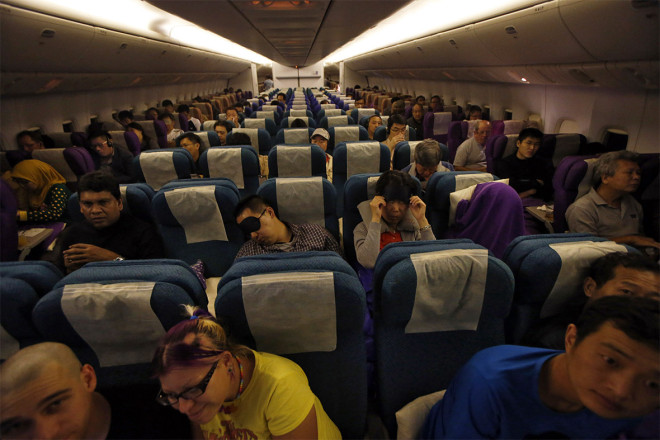 Beijing has deployed 21 satellites to search for the missing Malaysia Airlines flight MH370, while denying that any of the 153 Chinese nationals on board were involved in sabotage or hijacking.
China's envoy to Malaysia, Huang Huikang, told reporters in Kuala Lumpur that the background checks reveal no terror links with any of the Chinese passengers, ruling out the possibility of any malicious activity.
Beijing has also initiated search operations in its own territory and is leading the search measures in the northern arc, one of the corridors where the vanished aircraft authorities suspect the airliner could have gone.
The plane had 239 people onboard – 12 crew members and 227 passengers – with nearly two thirds of them Chinese.
Days after the plane went missing, a previously unknown group calling itself the Chinese Martyrs' Brigade claimed responsibility for the passenger jet's abrupt disappearance.
In a statement sent out to media organisations, the outfit cites the grievances of the Uigher minority for the attack. No connection has been established between the disappearance of the plane and the Uigher group.
Authorities have rubbished the claims made by the Chinese outfit. "There is no sound or credible grounds to justify their claims," Malaysia's defence minister and acting transport minister Hishammuddin Hussein said.
In his latest press conference, Hussein has said China is leading the search activities in the northern corridor along with Kazakhstan, while Australia and Indonesia spearhead the southern corridor.
The Malaysian authority has also said the search has been narrowed down in the past 24 hours as many countries have started joining the operations to scour an area spanning about 2.24 million square nautical miles.